Wedding Planning
Essential Guide To Wedding Planning Like a Pro: 13 Steps & Expert Advice
Wondering where to start with wedding planning? We have you covered. Read our expert advice on how to kick-start your wedding plans. Making the countdown to your big day a breeze.
3 Min Read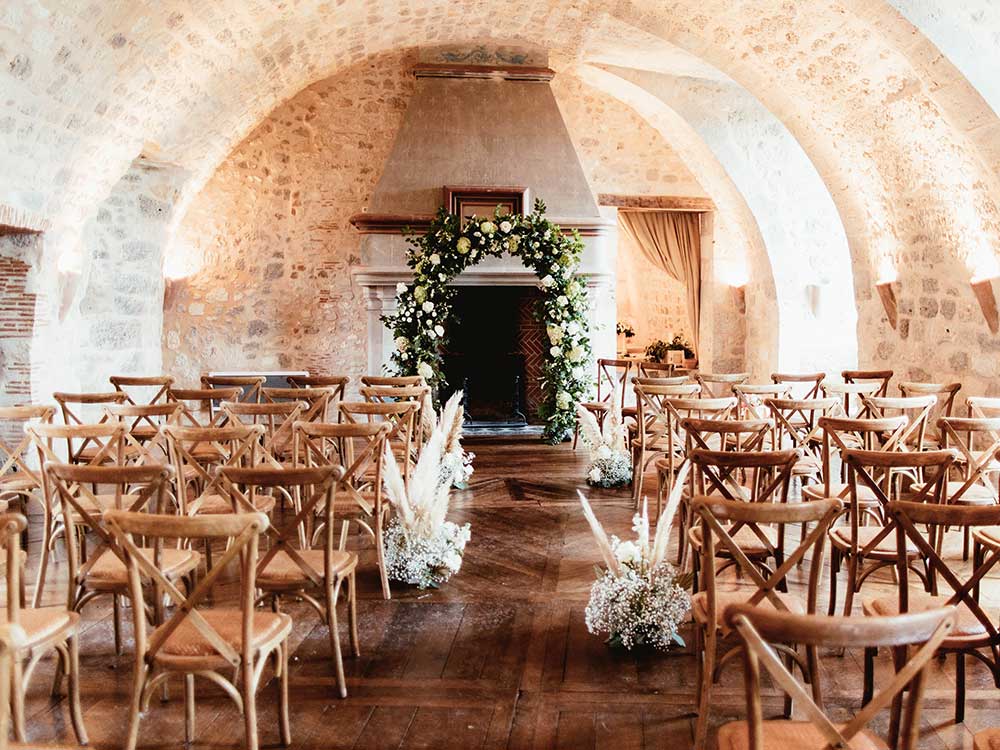 First things first, take it easy on the wedding planning. Don't feel like you have to rush into things right away. Celebrate your engagement and take lots of pictures. And enjoy the buzz with your friends and family. You could even take a break together to enjoy the moment.
1. Set A Wedding Budget 
An important thing to think about before you start wedding planning is the wedding budget. So, do the maths and consider how much you can and want to realistically spend. Think about the must-haves to make your big day what you want it to be. Then do your research, there are always things that you may not have thought about that will need to be factored into the budget. Having an estimated guest count will be a big help at this stage of wedding planning too. 
2. Get Wedding Inspiration
Finding wedding inspiration is so exciting. Many planning resources will leave you bursting with excitement! Pinterest is going to become your new best friend. Rock My Wedding is one of our favourite planning sites, bursting with real weddings, inspiration and advice. 
Don't forget to browse our inspiration page, where you can find testimonies from our couples, planning advice, inspiration, and much more!
3. Get Organised 
Start by getting all your wedding planning details in one place. Use checklists, spreadsheets, wedding planning stationery,or online planning tools. You may also want to consider a trusted wedding planner. Prioritise getting organised, then all your wedding planning will fall seamlessly into place. 
4. Make Key Decisions
Once you have all your wedding planning in one place and have gathered all the inspiration. Now is the time to make key decisions. So, think about your wedding day priorities, themes, date, season and wedding day schedule.  
5. Find A Venue 
Finding the perfect wedding venue is the starting point around which the rest of your wedding planning will unfold. Until you have secured your wedding venue and preferred date, there is very little else you can organise. Check that the venues you look at align with your vision. It will be helpful to have an estimated guest list size at this stage to be mindful of your budget. Also, think about whether the venue will allow you to create the experience that you want for both you and your guests. 
When you are searching for the perfect place to celebrate your wedding, it may be helpful to talk to someone experienced in wedding planning. Many wedding venues have wedding coordinators or work with trusted planners who know the venue. Ask lots of questions about what is included in the venue package. Most importantly, be true to yourselves, the wedding venue will be a key part of your wedding.
6. Insurance & Legalities
Before you commit to any wedding plans, we would advise that you invest in wedding insurance. You will need to organise your marriage license well in advance, too. When you are ready to book any suppliers, make sure that you understand any contracts fully. Insuring your wedding and engagement rings is always a good idea. You will also need to think about the officiant. A marriage officiant is a person who officiates at a wedding ceremony.
7. Choose Your Suppliers 
This is the part of wedding planning where you can really make your day unique with the wedding suppliers you choose. Think about: photographers, florists, entertainment, catering, celebrants and decor, as well as, cake, accessories, hair and beauty, stylists, stationery, gifts and transport. A good place we recommend to start the search is Rock My Wedding Suppliers Directory Organised by type and location, it's the best place to find award-winning local suppliers.
Did you know that we've partnered with Papier stationery? All our couples receive 15% off wedding stationery ordered through Papier.com, making your wedding planning a breeze.
8. Decide On Your Wedding Party And Guest List 
There is no right or wrong way to decide who to include in your wedding party. But, when you are wedding planning, try and think of yourself when you do make a decision. Choose with purpose. So, think of those that are close to you but who will also help play a part in bringing your wedding planning together and making it special for you. If you have doubts about asking someone, then why not keep things simple?
To help you decide on your guest list, start by writing a list of those who you could never imagine getting married without. They are an absolute must-invite. Then start to think about who you would love to be there. And then from there, you can then think about those who you would like to be there if the venue and budget size allows. You may also have a list of those that you feel obliged to invite. Remember this is your wedding, so the most important thing is to stay true to yourselves.
9. Create Your Wedding Gift List
One of the most fun parts of weddingplanning, is building your wedding gift list. This is the part where The Wedding Shop comes in. It's a good idea to start thinking about your wedding gift list before you send out your invitations.
10. Save The Dates And Invites 
If you are planning on sending save the dates, these are usually sent up to 12 months before the big day. Usually, your wedding invites should be sent at least 6-8 weeks before the celebration but anything up to six months ahead is generally the norm. Key details that you should add are the date, time, venue, wedding gift list, RSVP details, who and how.
11. Wedding Outfit Shopping
Your wedding planning research has been done. The budget has been set. So, now is the time in your wedding planning process to think about your wedding day outfits. Start by thinking about the details of your day, the venue, the theme and the time of year. This will help you when you are researching where to shop and what style of outfit you want. Ten months before the big day is usually a good time to start the search. Some outfits can take up to six months to deliver. You will also need to consider time for fittings too.
12. Make Your Day Unique 
An enjoyable part of wedding planning is making your wedding unique to you. So, think about your vows, speeches, DIY accessories and your wedding playlist. These are all the important details that will make your day yours.
13. Final Admin
By this point you will feel like the majority of your wedding planning is in action. Some last-minute things to consider include: chasing those final RSVP's, creating your table plan, organising rehearsal dinners and booking hotel rooms. You might even want to enjoy a minimoon to rest before the big day?
Need more wedding planning inspiration? Let our real couples inspire you and follow us on Instagram.