Wedding Planning
5 Top Tips For Finding The Perfect Wedding Venue
Let us give you our expertise on choosing your perfect wedding venue. Then you can get that ball rolling with wedding planning.
4 Min Read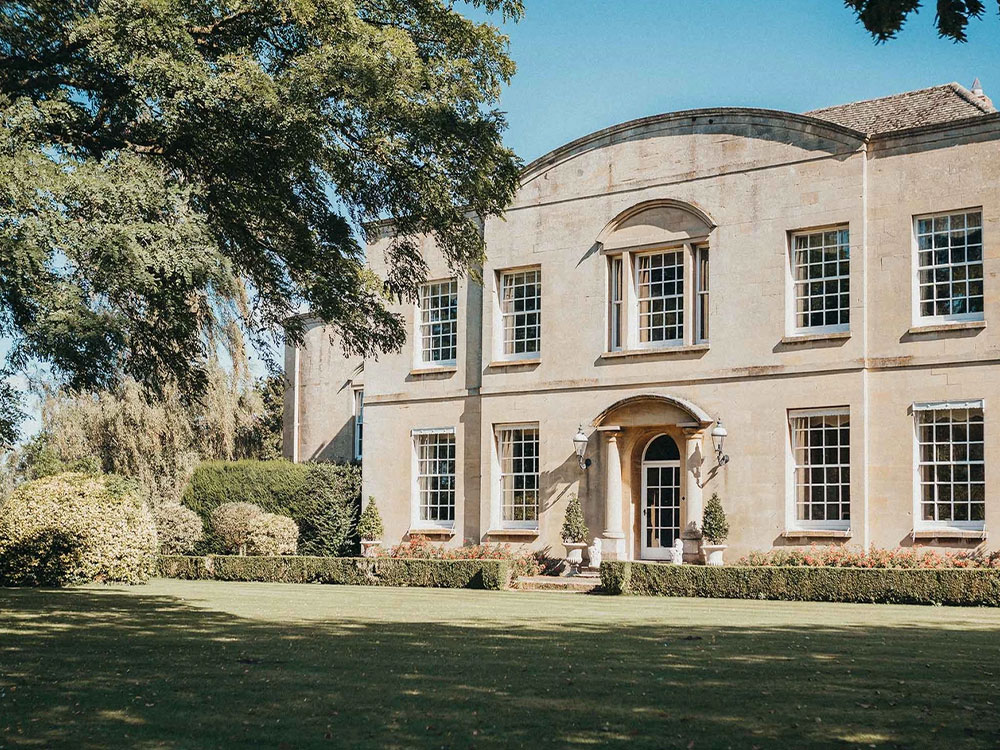 The wedding venue you choose is the cornerstone of your entire day and we don't just mean the look and feel of your celebration - although that's important too. But until you have secured your wedding venue and preferred date, there is very little else you can organise. Dates for wedding venues also tend to book up the furthest in advance (along with photographers). So, let us lend you our expertise in choosing your perfect wedding venue. Then you can get that ball rolling with wedding planning.
1. How Do You Want Your Day To Feel?
Chances are, you have a rough idea of the area, region or country you're going to get married. If not, we suggest you start there. Next up, deciding on how you want your day to feel is going to help you narrow down some options. Do you want a large roaring party? Or an intimate collection of people? Do you have any cultural aspects of your day that would require or suit a particular venue? What are you and your other half interested in? These questions might give you a vision of what your day could look like. Then think about your tastes. Perhaps you're drawn to rustic styles, boho or more traditional? Pinterest is a great place to start gathering inspiration. This will help you create an overall vision that will guide your wedding venue search.
2. How Many Guests Do You Anticipate? What Is Your Budget?
We've rolled these two questions into one because both are (more often than not) inextricably linked. A wedding for 400 people will almost inevitably cost more than one for 30. Think about how much you're willing to spend. Team that with a brainstorming session of who you're likely to invite (this does not have to be concrete at this point) and you will have an idea of the capacity you need to find in your dream wedding venue.
3. List Your Wedding Venue Must Haves And Nice To Haves
What elements of your day are absolutely crucial? Perhaps you've got your heart set on a dreamy outdoor ceremony. Or maybe you can't tolerate the idea of a DJ being asked to pack up before midnight? Whatever your preferences, list them all out. Get wild and pour out your collective wants for the day. Then go about splitting that list into 'must haves' and 'nice to haves'. That way you can see which aspects will definitely rule out a prospective wedding venue and which allows it to make the shortlist.
4. Consider The Logistics
Think about your access to the venue and your guests access. If you plan to have everyone stay over, then you've narrowed your search to a wedding venue that can offer that level of accommodation. If you have a lot of family flying in from abroad and there are no accommodation options close to your shortlisted venue, you may want to reconsider. If the venue you love is a several-hour drive from your house you might want to think about where you will be the night before and the night of. Ironing out logistics at this stage can help to avoid potential headaches further down the line.
5. Don't Just Search Google
It can be tempting to just type into Google 'wedding venues in [insert your location]' and whilst you will no doubt find some gems there, just know that those results don't always show you the full array of venues on offer. Find wedding media that you know and trust (Rock My Wedding is a great place to start) and search for venues recommended by them. Ask friends and family about wedding venues they've been to (you'll also get the bonus insider knowledge of the quality of both food and service). If you have a wedding planner, they may be able to give you their best recommendations. And of course, there's a lot to be said for a drive or walk around the area you intend to get married in, looking out for places that catch your eye.
Once you've got your shortlisted wedding venue options - It's now time to call them up, check availability for dates and then arrange your viewings. Congratulations! With all of your homework done in advance you've likely just increased your chances of finding the perfect wedding venue that will give you 'that feeling'.
If you are looking for more advice, we have you covered with wedding planning tips and tricks, from how to get creative with wedding cake to questions to ask your wedding photographer.
Feature image is of Bredon Manor located in South West England.