Wedding Planning
The Ultimate Wedding To Do List: Timeline & 18 Month Printable Plan
Download your wedding to-do list today. Everything you need to do to plan your wedding in one checklist, from working out your budget to planning venue visits.
7 Min Read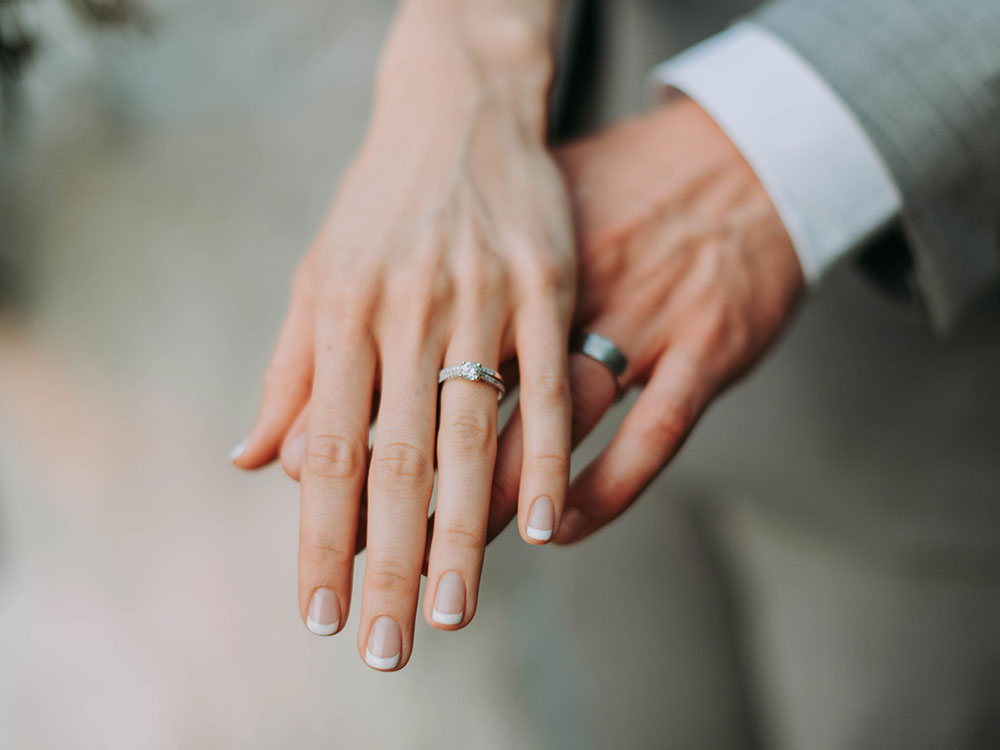 With 18 months to go until your big day, it's time to get those planning wheels in motion. A year and a half may seem like forever, but trust us when we say - it will fly by! Before you know it, you'll be walking down the aisle, saying your I dos, and unwrapping all your wonderful wedding gifts. There's a lot to get done, but don't worry - we've put together this handy 18-month wedding planning to-do list to help you get there.
Top tip: Our wedding checklist has been created as a comprehensive guide to planning your wedding. Not all the tasks will relate to you and your wedding day, so pick and choose the ones that fit. P.S. If you're a little short on time, we got you - check out our 12-months checklist.
Download The 18-Month To-Do List
18 Months To Go
Decide on Where To Collate Your Research
⁠Rock My Wedding and Pinterest are two great places to start. On these platforms, you can save the wedding inspiration you love and start to build up a mood board for your wedding day.
Finalise Your Budget
Use our handy guide to help you break down your wedding budget into more precise parts.
Decide on Your Guest List
Think about how you'd like your wedding day to feel. Would you like a grand wedding and guest list or a small, more intimate wedding? Consider your budget here too.
16 Months To Go
Start Your Research
To get you started, we've put together 10 Steps on How To Research Your Wedding Online.
Arrange Your Ceremony
First, you'll need to decide where you'd like to get married: are you having a religious or civil ceremony? Then, give notice to marry or form a civil partnership at your local registry office. 
Wedding Insurance
Wedding insurance is one of those steps you shouldn't miss. Our wedding insurance guide will help you know what to consider.
14 Months To Go
Book Venue Tours
How a location feels in person is often the deciding factor in picking your dream wedding venue.
Wedding Dress Appointments
Bridal boutiques book up quickly, so booking appointments in advance will give you peace of mind and ensure enough time for alterations.
Hire A Wedding Planner
If your budget allows, this is a great way to take some of the stress out of the planning process. 
Book Photographer & Videographer
To help you shortlist your favourites, see our top questions to ask your wedding photographer.
12 Months To Go
Try On Wedding Dresses
Now's the time to start trying on dresses! We advise trying a wide range of styles to narrow down your favourite silhouette.
Honeymoon Options
Create a mood board of your dream destination. You could even set up a honeymoon fund on your gift list.
Book Your Wedding Florist and Entertainment
⁠These suppliers get booked up far in advance, so it's best to secure them asap. Related: Wedding Flowers Checklist: Your Ultimate Guide
Book Wedding Stationery
Hire a professional stationery designer or plan your own. Remember, all couples with The Wedding Shop get 15% off stationery with Papier.
9 Months To Go
Book A Gift List Appointment
⁠Visit one of our showrooms to browse gifts and meet your dedicated gift advisor in person. They'll answer any questions you may have. Or you can book a virtual appointment.
Hire Items
⁠Research and book any items you may need to hire for your wedding, such as extra chairs or tables.
Groom Attire
If you or your partner are planning on wearing a tuxedo or suit, now's the time to start researching!
Wedding Transport
How are you getting to your wedding venue and back? And are you arranging transport for your guests or bridal party?
6 Months To Go
Shop for Bridesmaid Dresses
Gather your bridal entourage! It's time to go shopping.
Wedding Catering
Decide on your wedding breakfast menu. With so many choices, we've asked wedding caterers at Caper and Berry for their advice.
Cake Tasting
Do you want to get creative with your wedding cake? Why not read our blog on wedding cake inspiration?
Book Hair and Makeup Trials
Book a trial appointment with your stylist and research different hairstyle and makeup ideas.
4 Months To Go
Set Your List Live
If your gift list isn't complete by this stage, don't fret! You can still add and delete gifts after you set your list live. 
Purchase Underwear
Find underwear to match your dress. If your dress is backless, you may need to invest in a backless bra. 
Organise Suits
⁠Hiring or buying any suits now will ensure enough time for alterations.
Send Wedding Invitations
Send your formal wedding invitations out and make sure to include information about your gift list.
Wedding Rings
Organising your wedding bands in advance allows time to make design or size adjustments.
Attend Hair & Makeup Trails
Bring your hairstyle and makeup ideas with you. Your stylist will also be able to guide you towards styles that will suit you if you wish.
2 Months To Go
Dress Fitting
It's time to have your last dress fitting, leaving time for any final alterations.
Finalise Order Of Service
Finalise the structure of your wedding ceremony and print it out for guests to view. It's a nice touch for its design to match the rest of your stationery pack.
Pre-Wedding Shoot
Otherwise known as an engagement shoot. If you're a little nervous in front of the camera, it's a good idea to have a pre-wedding shoot.
3 Weeks To Go
Seating Plan & Table Plan
Think about the venue's floor plan and try to sit people together who'll complement each other.
Vows & wedding rings
It's time to write your declarations of love to one another! You may find Rock My Wedding's guidance on how to write your wedding vows helpful. Plus, don't forget to pick up your wedding bands.
Music & Readings
Looking for wedding music inspiration? We've created a Spotify playlist of our favourite romantic songs.
Beauty & Spa Treatments
From manicures to glowing facials, book your pre-wedding beauty & spa treatments.
Review Gift List
Some guests will get you a gift last minute, so ensure you still have enough presents from different price brackets on your gift list.
1 Week To Go
Just one week to go - exciting! Now, all that's left to do is pack for your honeymoon and pick up your wedding attire. This week is about slowing down and taking care of the little details, like pampering yourself. If you haven't already, it's a good idea to wear-in your wedding shoes too (and what better way to do it than by practising your first dance around the house?)
The Day Before
Before the big day, go through roles with your bridal party. Make sure any decorative items are dropped off at your venue too. Then, your wedding planning is officially done - we can practically hear the sigh of relief! Congratulations! All that's left to do before you see all your creative wedding planning come to life is have a balanced meal and a good night's sleep. But most importantly, have the most spectacular day.
P.S. If you found this wedding to-do list helpful, we also have a 12-month checklist.
Download 18-Month To-Do List