Wedding Planning
Wedding Budget Checklist: How To Get Started With Our Simple Guide
Allocating your wedding budget is straightforward with our simple checklist, a helpful breakdown of all your wedding planning costs.
4 Min Read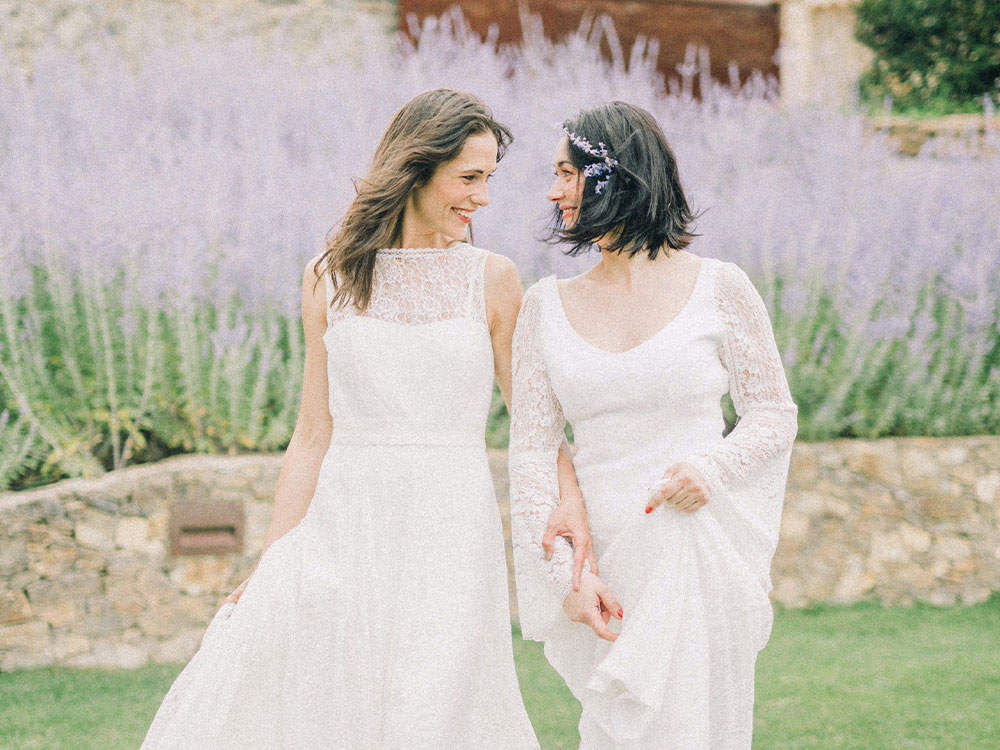 Your engagement is public! Pictures of the ring have been shared, the champagne has been drunk and the bottles are ready for recycling. Now it's time to roll up your sleeves and figure out how to do this wedding planning thing. The first important task on that list is planning your wedding budget. It can be a little daunting to begin with, but never fear! Because we know just how to get you started. Read on for our simple guide to take the stress out of the wedding budgeting process.
How Much Do You Have To Spend?
Whilst we would all love carte blanche when it comes to our wedding spending, the fact of the matter is, whether you're spending £100 or £100k, you will need to know where that cash is coming from and ultimately how you can afford to spend it.
Typically, wedding funds come from three sources:
Savings
If you and your partner have joint savings… that's great, have a discussion about what portion of that you're willing to put towards the wedding. If your savings are separate, you may need to have an honest discussion about what you're each willing to contribute to the day.
Expendable Income
When the paycheck comes in and your outgoings are all taken care of, how much do you both have left over to spend? And how much of this would you be willing to contribute to the wedding? If your expendable income is not as high as you'd like, consider ways in which you can either boost your income or reduce your expenses to free up some cash for the wedding fund. It's best to avoid guesswork here and get to grips with the actual numbers to make sure you're keeping enough to cover outgoings as well as achieving your savings goals.
Contributions
Whilst we no longer live in the days of the bride's parents being expected to pay for the entirety of the wedding, some families like to maintain certain traditions. Whilst you can never assume that others will help to cover the cost of your wedding day, if you feel it's appropriate to do so, you can always have a conversation about expectations and contributions (monetary or effort) with those closest to you, which invites offers of help in a way that's comfortable for them.
Create A Rough Guest List
You can never know how much a wedding will cost until you have a rough idea of how many people will attend. A wedding of 20 people is going to cost very little compared to a wedding of 400. Sit down with your partner (and any other stakeholders - especially important if a parent or family member is contributing to the day) and jot out a rough guest list. 
Not only will this steer the size of the venue you require (and subsequent cost), but it will also dictate how much food you'll have to provide and how many drinks you will offer, which has a significant impact on the cost of your day. 
Also do not be afraid to let budget dictate your guest list. If you would love to invite 200 people, but your budget only allows for a micro wedding, allowances will need to be made. 
Likewise, if you have a higher budget but only want 30 people there, that's fine also. Be clear on how you want the day to feel and how much you want to spend to achieve that.
Budget Checklist Breakdown
Ensuring you know how much each element in the checklist will impact your budget will help you better allocate your money and stick to the figure you have set as your spending limit. So, let's break your budget down:
If Your Wedding Budget Is £5,000
Let's say, for example, that you have £5,000 to spend on your wedding. In that case, your budget would look something like the following breakdown:
Venue & Catering £2,400

Wedding dress, Groom's attire & Beauty £650

Rings £100

Stationery £100

Ceremony £100

Photographer / Videographer £500

Transport £100

Flowers £400

Entertainment £350

Guests Favours £ 100

Miscellaneous £200
However, remember the above is just an example to give you a starting idea of how the budget can be allocated. A lot will depend on the wedding suppliers you will choose and on the importance each of the wedding checklist elements has for you as a couple.
The above wedding budget checklist should give you a good starting point. Don't forget, however, this may not be the best representation of your specific situation. You could have other plans entirely - like spending more on flowers than your dress - so take this as a rough guide to help allocate your wedding budget.