Home Styling & Trends
Sustainable Brands: The Top Eco-Friendly Wedding Gifts
Here at the Wedding Shop, we've rounded up some of our favourite ethical and sustainable brands to inspire wedding lists full of gifts that will be kind to our planet.
4 Min Read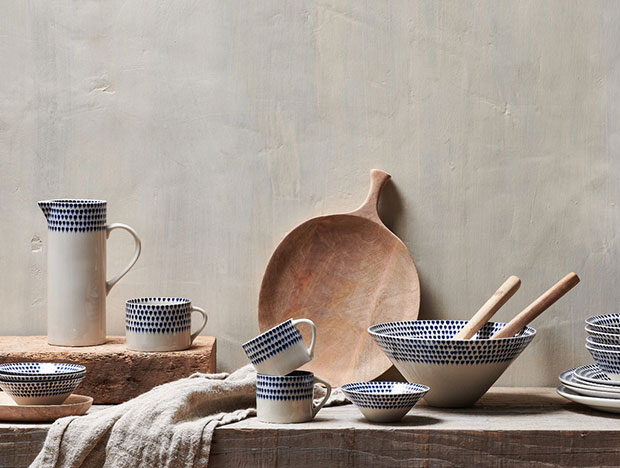 These days, more and more couples are choosing to make a positive impact on the planet with their wedding gift lists. Choosing sustainable and ethical products that are kind to our planet or support local businesses and communities.
Here at The Wedding Shop, we've been working hard behind the scenes to partner with more and more ethical and sustainable brands and have highlighted a few of our favourites below. You can also find many more in our Sustainable Inspiration List. Your guests will also appreciate the option to buy you sustainable weddings gifts that you will love and that will love our planet right back.
Now, don't fret, sustainable and ethical homewares have come a long way, it's not just about cork and woven grasses these days. Today's planet-friendly products are stylish, functional and also give you that feel-good factor!
Nkuku
Let's kick off with Nkuku, a trusted and reliable staple for any green home. They are all about helping you to express who you are through beautiful homewares and interiors. They work with artisans globally to create individual homewares using sustainable materials that embrace traditional skills. Nothing in their collections is mass-produced, so you can be sure of finding some unique and beautiful pieces that will really make your home a reflection of you and your partners' individual style.
Artisanne
One brand that is ever-growing in popularity is Artisanne, creators of beautiful woven baskets made from sustainable grasses and repurposed plastic. Founded by two sisters who lived in Senegal for 6 years, their Fair-Trade baskets are skilfully hand-woven in remote villages in Senegal. The sisters work directly with the women in these villages to ensure they earn a regular, fair and secure income. The baskets are crafted with traditional Senegalese weaving techniques that are passed down from mother to daughter, combined with modern designs to create household storage that's not just practical, it's oozing with style.
Weaver Green
Next up is a slightly quirkier brand - Weaver Green. Originally a cider-maker and flooring specialist, they branched out to make recycled plastic rugs and textiles from discarded plastic bottles. Founders Tasha and Barney, were keen to help clear up some of the 35 billion plastic bottles that end up in our seas and landfill every year. So they use them to create lovey open fibres, providing all the softness and texture of wool, while also being machine washable, stain-resistant, environmentally friendly and usable indoors or out! Their woven household products are beautiful, without any compromise in style, feel or value.
Green and Blue
At The Wedding Shop we love a bit of Green and Blue, founded by husband and wife team Kate and Gavin. They design gorgeous and stylish products that help to protect our wildlife. All their products are designed with simplicity in mind and at the heart of every design is the aim to provide wildlife with a home. Make sure to check out their Bee Blocks – what's not to love!?
Skagerak
Last but not least is Skagerak, one of several Scandanvian brands forging the way in creating design-led, long-lasting furniture that is grounded in traditional craftmanship and made using materials that are of the highest standards for both quality, social and environmental performance. We really can't get enough of their Fuorie Serving trolley – who doesn't love an inside to outside bar trolley!