Home Styling & Trends
5 Interior Design Tips From Sam Hood, Founder Of AMARA
Check out AMARA founder Sam's expert interior design tips for all styles and seasons. Plus a sneak peek of her favourite gift ideas from The Wedding Shop.
4 Min Read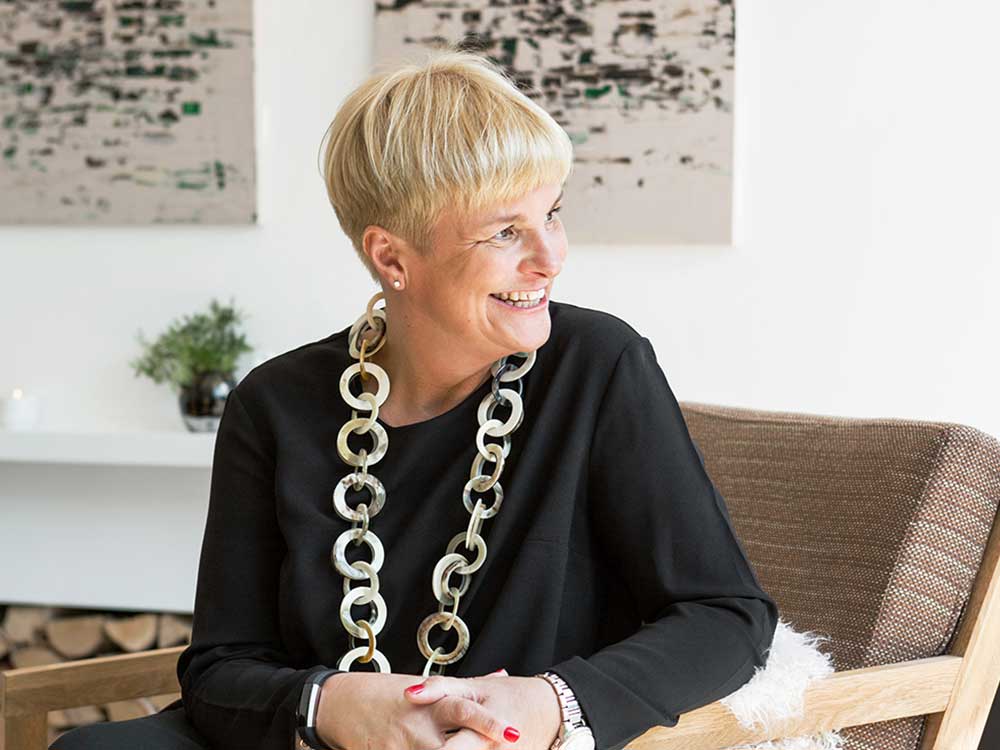 We had the pleasure of talking to AMARA founder, Sam Hood, who shares her top interior design tips. From designing a home reflective of your styles as a couple to the importance of decorating with your heart. Plus, an exclusive look at Sam Hood's favourite wedding gifts.
What Do You Think Makes A Great Wedding Gift?
Whilst you can never go wrong with something luxurious, I like my gifts to be practical too. So, a set of towels in neutral tones that'll complement any scheme are a winner. Plus, you'll always know they've got a set of lovely guest towels for when you visit. Another personal favourite is a statement vase, the happy couple is going to need somewhere to house all those congratulatory bouquets.
If You Could Give One Interior Design Tip To Couples, What Would It Be?
I always say: compromising is key. It's important to be considerate to your partner's tastes, something you think is ugly might have sentimental value to them and vice versa. Find a common ground on the basics such as colour, pattern or focal point, and then start bringing in a mix of both your own pieces, plus those special objects you've chosen together, to create something that's unique to you as a couple.
How Can You Use Interior Design To Make A Room Look Bigger?
One of the oldest (and best) interior design tips is to use mirrors. They add instant light and create the illusion of space. And here's something to reflect on: they don't just need to be on your walls either. Try topping a coffee table with a reflective surface or use a mirrored chest of drawers for a similar effect.
Do You Have Any Tips On How Couples Can Merge Different Interior Styles To Suit Both Of Their Tastes?
Interior design has evolved from that classic matchy-matchy style we saw for so many years - it's all about personal expression now. There's no need to be afraid of mixing styles to create a home that reflects both of your tastes and personalities.
I believe that everything in your home should have a story behind it and if you decorate with your heart, you can't go wrong. So, express yourselves: clash your colours, mix your prints and agree to disagree on the unimportant things.  
What Inspired Designed By AMARA?
After a decade of working with some of the world's top designer brands and listening to our customers, we knew there was a gap that needed to be filled and it felt natural for us to launch our own private label. We've always been committed to sourcing the highest quality and beautifully designed products, so it was a dream come true for the team to produce an entire collection that incorporated all of our favourite looks.
Describe Designed By AMARA In Three Words
Always in season. Our Designed by AMARA range is refreshed and updated each season but always stays true to the trends that inspired it. So, no matter the time of year, you're going to find those key pieces that will effortlessly slot into your home and will be treasured for years to come.