Wedding Planning
14 Reasons You Need A Wedding Gift List
Building a wedding registry guarantees that you'll receive presents you'll truly cherish. But that's not all! Read on to discover 14 reasons you should make a gift list.
5 Min Read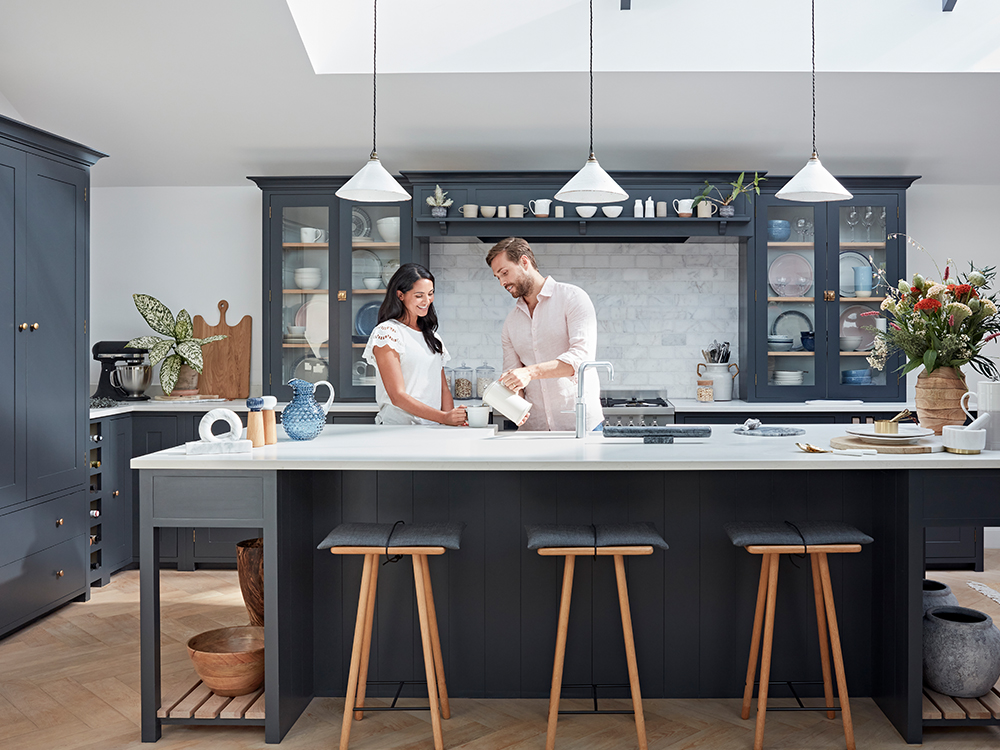 "Our Wedding Guests Were 100% Sure We'd Love Our Gifts"
Our survey shows that 99% of guests attending a wedding will give couples a wedding gift. 70% of those wedding guests want to give physical wedding presents that you and your partner will enjoy together throughout your married life. Creating a wedding gift list allows guests to pick with confidence, knowing that you'll love their gift. It's a win-win for all. 
Related: Why Guests Love It When Couples Have A Wedding Gift List
"We Got To Start Our Married Life in Style"
Having a gift list puts the power in your hands! It's a unique opportunity for you and your partner to curate a list of presents based on your style and wants. You can use your list to upgrade your home or build a honeymoon or cash fund. Or, perhaps you'd like to donate money to a charity close to your hearts? The opportunities are endless.
"The Eco-Friendly Gifts You Want"
Creating a list of wedding gifts you love is great for you and even better for the planet! Why? Because it means no duplicate gifts and nothing goes to waste. It also gives you and your guests confidence that your wedding presents are meaningful to you.
"Combine Products You Love With Honeymoon Funds"
A Wedding Shop gift list allows couples to mix products with experiences and funds. Your gift list can really be anything you imagine it to be!
"Each Gift Becomes a Special Keepsake"
Your wedding gift list is not just about celebrating your big day - it's about setting you up for the rest of your married life! It's a chance to choose gifts to help you design your future together. Our Forever Gifts collection is a great place to start. Fall in love with timeless gifts, carefully crafted and designed to transcend trends.
"The Gift Gurus Are Super Helpful!"
All couples at The Wedding Shop are assigned an expert advisor or Gift Guru. A Gift Guru is there to guide you through your gift list journey, either over a cup of tea or glass of bubbles. They can give you tailored gift recommendations and answer any questions you may have online or face to face. Most of all, they have expert wedding gift knowledge that will make building your list a breeze!
"Flexibility To Swap Gifts"
The Wedding Shop gives you flexibility. Even after your guests have purchased, you can swap branded products before placing your order. What you want when you send out your wedding invites may have changed by the time you are married. Having a gift list gives you the flexibility to change your mind.
"Group Gifting Lets You Add Those Luxurious Items" 
Our Group Gifting feature allows multiple guests to contribute to one item. Used for higher-priced options, it takes away the pressure of expecting one guest to pay the entire price. It allows you to add those more luxurious products to your gift list, such as that pastel KitchenAid you've had your eye on since last season's bake-off, with confidence. Great things can happen when your guests come together!
Related: Gifts for Group Gifting
"Wedmin Was Made Easy."
Wedding planning involves a lot of admin - so much so, that there's a specific word: welcome to 'wedmin'. A wedding list ensures everything is in one place, making it easy for you, your family and your friends. A Wedding Shop gift list keeps track of who bought what and arranges delivery: leaving more time for the fun things like choosing and unboxing your gifts! 
"A Wedding Gift List That Shows Your Personality"
You can make your gift list totally unique to you. Upload your favourite couple photo, add personal notes to each gift, rearrange your dashboard and create a unique URL to share your gift list with your guests.
"Something To Look Forward To After The Big Day."
Your wonderful wedding day is over, and you've had an unforgettable time honeymooning. But the excitement doesn't stop there. Now you're heading home, ready to receive your wedding gift delivery. It's a welcome home gift that will bring you joy long after the confetti has settled. 
"We Didn't Have To Worry About Duplications"
Once a guest buys a gift on your wedding list, it will no longer be available. This guarantees that you won't receive duplicates when your guests use your list.
"We Loved All The Gift List Perks"
From unique showrooms and custom products to free delivery and storage, a gift list with The Wedding Shop has many perks. Plus, if you'd like to buy homewares after your gift list has closed, we offer all couples a 10% lifetime discount on our branded products.
"Building Our Wedding List Was So Much Fun"
Last but certainly not least, creating your gift list is the fun part of wedding planning! It's an opportunity to sit down with your other half and think about the things you both really love. Perhaps you'd like to add experience gifts to set aside quality time together after your wedding. Or maybe you want to upgrade your garden with timeless furniture -  just in time to throw a post-wedding summer celebration! Whatever you decide, picking out the gifts that will elevate your married life is a once-in-a-lifetime experience! Let the fun begin!
Related: Forever Gifts Collection Items
Start Your Wedding Gift List