Wedding Planning
Wedding Registry: When Should You Start?
Starting a registry is one of the best parts of wedding planning! But how much time do you need to build your dream gift list? We're here to help.
4 Min Read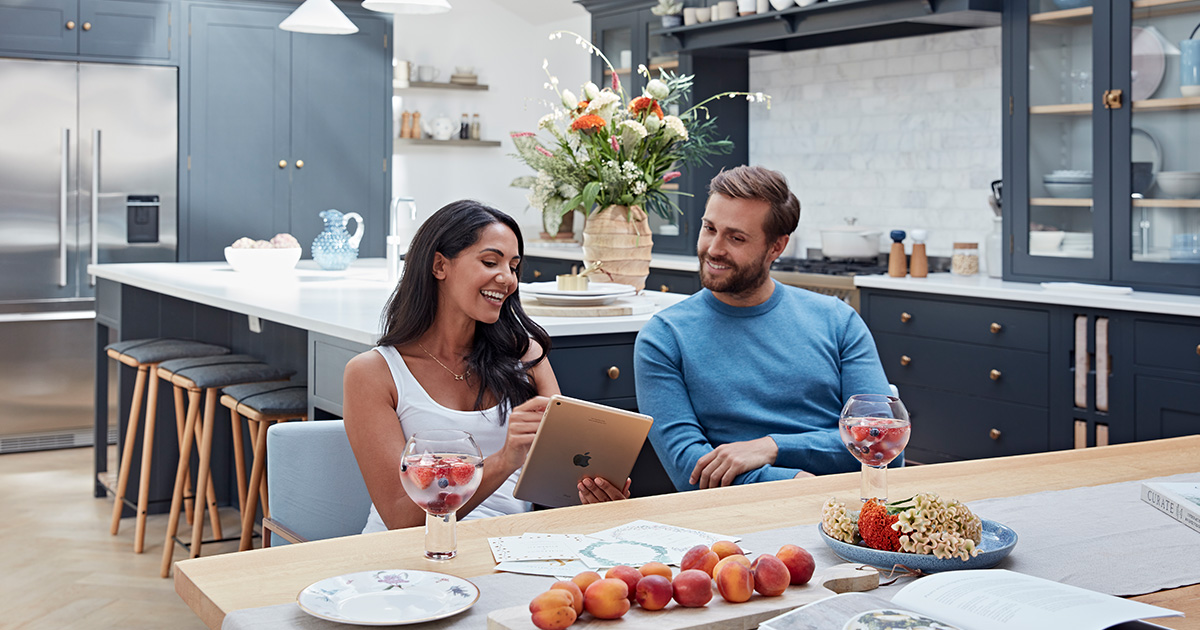 Start Early If You're Having An Engagement Party
It's best to start planning your wedding registry as soon as you're engaged! Whether an engagement party, bachelor or bachelorette party (or any wedding celebration for that matter), many of your nearest and dearest will want to congratulate you with a gift. So, having a wedding gift list set up means they can give you something you both truly want.
The Ultimate Wedding Registry Deadline
You must start your gift registry 6 to 9 months before the big day. You'll want to include your wedding list on your invitations, so this timescale gives you plenty of time to set up your list before you finalise them. It also means you'll have enough time to sit down together and think about the presents you really want and need. And remember, once you've published your wedding gift registry, you can always keep adding to it!
Is It Possible To Register Too Late?
You know the best time to start your registry, but is there a cut-off date? Technically, there isn't. You can set up your wedding registry at any time during your planning journey. And here at The Wedding Shop, we'd be delighted to help you plan your gift registry at any point in your wedding planning process!
Start Your Wedding Registry at Our Showroom
If you'd like to visit a showroom or get to know your Wedding Shop Gift Guru online, six to nine months gives you plenty of time to do so. If you are reading this just weeks away from your big day, don't worry! We can help you at every stage of your gift registry journey.
Think About When Your Guests Will Buy From Your List
You may find some wedding guests will buy you a gift as soon as you notify them about your wedding day. That's why it's important to include your registry details on your wedding invitations. That way, guests will know you have a gift list set up and won't buy you things you don't need or want! We provide complimentary cards to include with your invites to let your friends and family know how to find your list.
Give Yourself Time To Personalise Your List
A Wedding Shop gift list brings personality and meaning to your gift list experience: this is why allowing enough time to sit down together and build your list is so important! 
A great perk of a gift list with The Wedding Shop is being able to personalise it. Your guests will love to see your personality shine through your gift list. It will help them understand the consideration gone into each gift too. Personalise your gift list by adding a photo to your profile. You can also write an intro message for your guests to see, curate the order of your gifts, and attach a personal message to each item.
Most importantly, make your list personal to you through the gifts you choose. Take time to pick out the pieces that you both love. With hundreds of incredible products, experiences, cash funds, charity donations and subscriptions, the choice is all yours!
Your wedding registry is one of the best parts of wedding planning! (We admit it) We may be a *little* biased, but it's an opportunity to sit down with your other half and invest in your future together. Starting your wedding registry well ahead of your big day ensures enough time to make the most of this experience! 
If you're looking for more wedding planning advice, we have an emporium of helpful tips available to read. A great place to start is our Ultimate Wedding Planning Checklist.
Start Your Wedding Registry