Wedding Planning
20 Meaningful Bridesmaid Gifts To The Bride
The bridesmaid gift to the bride represents the special bond the two of you share. Celebrate it with meaningful wedding gifts that spark joy - check out our top picks.
8 Min Read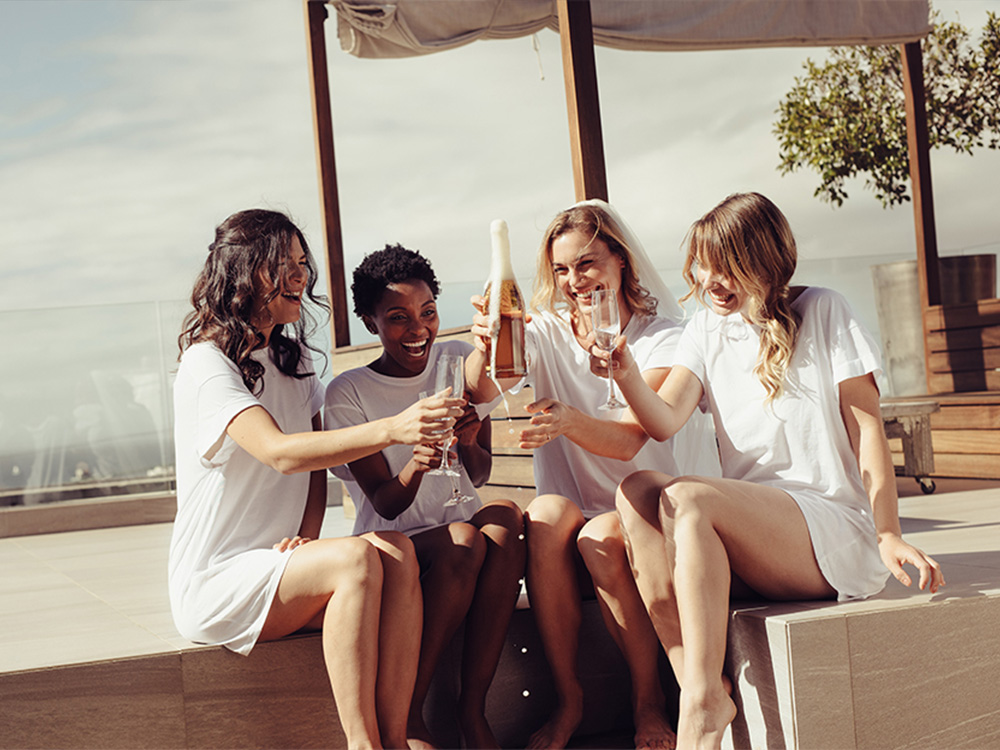 Hello brides. Because you're here, we're guessing you're thinking about your bridesmaids and the types of gifts they'd love to gift you. You're in the right place!
The bridesmaid gift to the bride is a long-standing tradition. It marks the unique bond shared between you and your bestie. It doesn't need to be anything too extravagant. You may want to reference a joke or memory you share or add something you've both talked about doing together - like bottomless rosé at The Shard! Whatever it may be, it really is all about the thought behind it. There are so many meaningful gift ideas available at The Wedding Shop, but here are a few of our favourites to inspire you.
Wedding Gifts To Celebrate
Raise a glass to your friendship! Think bottomless rosé 72 floors high in London's iconic Shard or a champagne pairing box from famously British Fortnum & Mason's. These celebratory gifts are best enjoyed in the company of each other.
Selfcare Wedding Gifts Bridesmaids Love To Give
After all the emotions of planning a wedding, a self-care package is a thoughtful gift that allows time for the bride to slow down and take it all in. Create an at-home spa with candles and bath products, or try something a little different - like a month tea subscription or spa experience. These are the top self-care gifts that bridesmaids love to give:
Wedding Presents To Make The Bride Smile
Spark joy with gifts that keep giving, from Bloom & Wild's seasonal flower deliveries to coffee table books bursting with styling tips for your new home. These are the gifts that will make both bride and bridesmaid smile time and time again.
Personalised Bridesmaid Gifts To The Bride
Personalised wedding gifts remind the bride of their cherished wedding day memories. From the bride walking down the aisle with their best gals, saying their vow's to all the unique moments that made their day truly special, discover the top personalised wedding presents that bridesmaids love to give.
We hope you are inspired by these 20 meaningful wedding gifts bridesmaids love to give. What makes these gifts so special is the unique memories they evoke. Whether a reminder of that wild hen night, bridal dress shopping, walking down the aisle together, or perhaps a memory that only the bride and bridesmaid share. 
If you enjoyed this, we think you'd love our other collections of gifts guests like to give - from grandparents and groomsmen to siblings or parents.
Gifts Bridesmaids Love To Give