Wedding Planning
20 Quirky & Unusual Wedding Gifts To Spark Joy
Create a registry that is truly unique to you and your partner! Think quirky wedding gifts like an iconic stay in Venice's most grand hotel to an immersive cocktail experience.
5 Min Read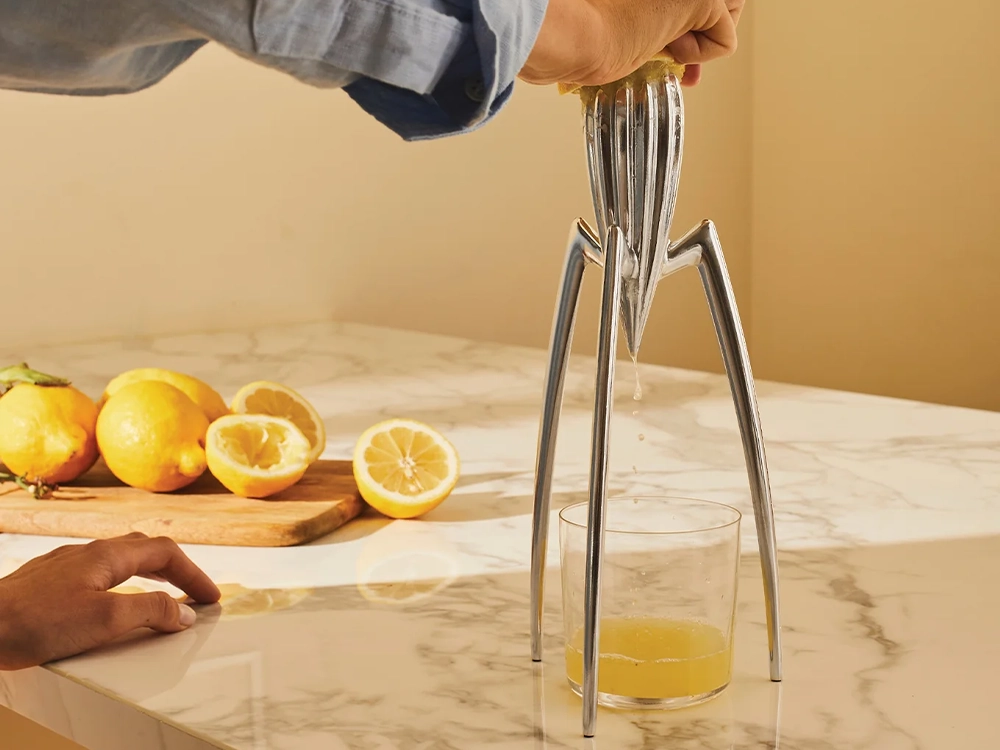 Looking for quirky wedding gifts that will really stand out? You've come to the right place! Your wedding registry is the perfect opportunity to showcase your unique style and personality as a couple. With products, experiences and customisable funds to explore, there really are no limits.
With that in mind, we've rounded up 20 of the best quirky wedding presents from The Wedding Shop to inspire.
A wine decanter is a must-have for any home bar. But if you're looking for a truly special one, why not go all out with Riedel's Curly Decanter? Designed to enhance the flavour and aroma of your wine, it's the perfect alternative wedding gift for any wine connoisseur.
4. Best Places To Eat In Every Country, Lonely Planet
There's no beating the taste of authentic food from around the world. But with so many options, it can be tough to know where to start.
That's where Lonely Planet's food guide comes in handy! Lonely Planet's food experts have chosen their favourite local food experiences worldwide, designed to delight the taste buds. From oysters at a seafood shack in southeast England to the best jerk chicken in Jamaica, there's something for everyone.
There's no better way to add personality to your home than with an art print. This is one of our favourites by a small Copenhagen-based studio, by Garmi, designed exclusively for The Poster Club.
6. Trees for Life, Charity Donations
Did you know, you can use your registry to support your favourite cause by adding a charity fund. You can list any charity you wish, from humanitarian to animal rights, health and environmental charities.
We love Trees for Life, a charity that helps restore forests in Scotland's Highlands.
7. Rainbow Chess Set, MaisonGames
Think chess, but make it pretty. So pretty you'll want to display it on your favourite coffee table!
The Rainbow Chess Set by MaisonGames is a beautiful and stylish twist on a classic game. It's the perfect gift for any chess lover that will bring a pop of colour to your home. Have another game in mind? Explore the full collection.
Why not add a quirky wedding gift that'll have you learning a 10,000-year-old craft? (and maybe even leave with beautifully glazed pots to show off).
A pottery class is just one of The Wedding Shop's cash fund ideas, but if you have another hobby you'd love to learn, go ahead and create it! Our bespoke fund options give you the flexibility to add literally anything to your wedding gift list. So whether you're dreaming of learning how to paint, play the guitar, or even skydive, we and your guests can help make that dream a reality.
11. Eye Serving Tray, Casacarta
Nothing speaks of breakfast in bed more than *you guessed it* a breakfast tray!
So we couldn't resist adding this playful (and slightly terrifying) design by Casacarta featuring their iconic eye motif. Legend has it that the evil eye is a curse cast by a malevolent glare, and this tray is the perfect way to ward off any bad luck that might be coming your way. What could be more romantic…
12. Sunrise Alarm Clock, Lumie
Forget waking up to Apple's abrasive "Radar" alarm (honestly, it's the sound of nightmares).
What about an alarm that simulates a sunrise, helping you rouse from sleep naturally? Dreamy. Start married life on the right side of the bed with Lumie's Sunrise Alarm Clock.
17. Indian Restaurant Favourites Spicebox, The Spicery
If you love cooking, you'll know that spice plays a BIG part in bringing flavour. But unless you have a very impressive spice rack, it's often difficult to find all the unique and wonderful spices to make authentic Indian dishes.
That's where a subscription to The Spicery comes in! Add a subscription, and you'll receive a recipe card to create the most spectacular feast, paired with the freshest spices, ground and blended for your order.
20. Ottolenghi Sicily Vase 03, Ottolenghi x Serax
Last (but certainly not least) is the Sicily Vase 03, designed by British-Israeli chef Yotam Ottolenghi and his good friend, artist Ivo Bisignano. The vase's vibrant colours and playful shapes reflect Ottolenghi's animated cooking style and Bisignano's Sicilian roots. It's a truly unique and wonderful gift to add to your list!
So there you have it! Our roundup of quirky wedding gifts, from unique to wonderfully weird, humourous to daring.
Whether you're setting the table for breakfast or entertaining guests at your next party, these are the gifts to spark laughter and conversation. So go ahead and be bold with your gift list choices! Celebrate all the ways that make you unique with products that speak to their maker's creativity.