Wedding Planning
Weekend Passions Wedding Gifts Guide
Bring the passion back to your weekends! From tasty brunches to top picks for cooking a Sunday lunch and more, discover our wedding gift guide for fun-filled weekends.
3 Min Read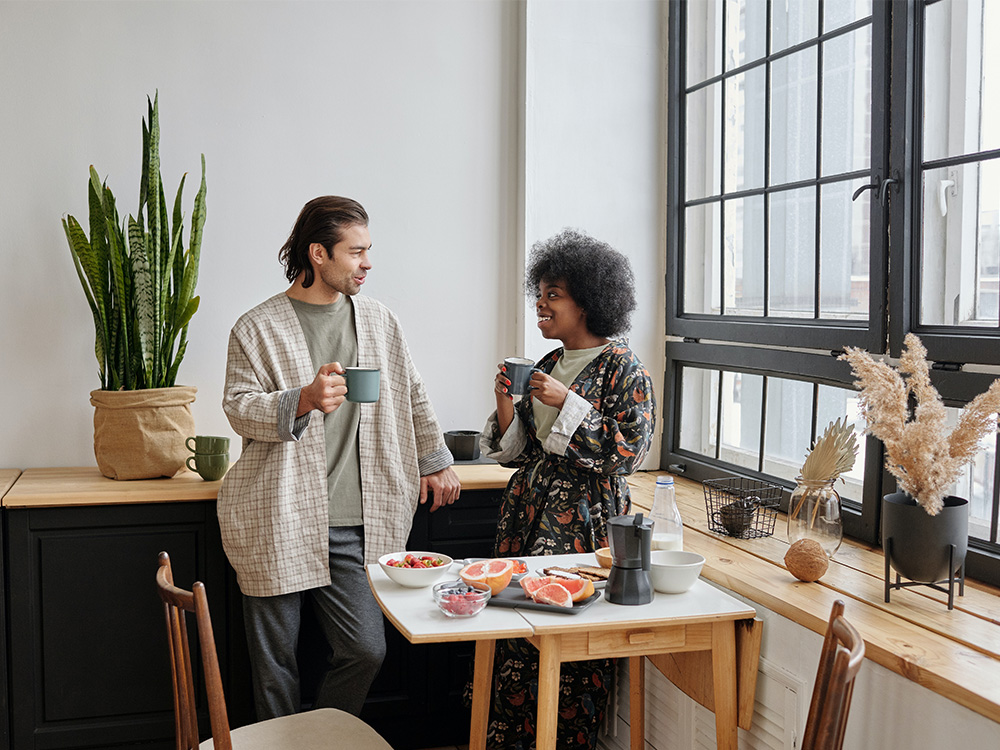 Are you looking to make better use of your weekends? Look no further! Your wedding gift list is the perfect opportunity to hone in on the activities you love. Whether that's brunching, travelling, listening to new music or even becoming an expert mixologist. With a customisable wedding registry, the gift opportunities are truly endless. Here are a few ideas to get you started.
Cocktail Party
Get ready to show off your stemware! It wouldn't be a weekend passions gift guide if it didn't include a few cocktails. Lockdown has given many of us the chance to hone our skills as home mixologists, and now is the time to share your new skills for friends and family to enjoy. We think you'll love the elegant glassware from our partners, Soho Home. The Roebling Set of Four Glasses caught our eye. Named after John Augustus Roebling, who designed the Brooklyn Bridge.

Family Roasts
Cook up a storm and serve a roast to remember with The Wedding Shop's curated family roast collection. From Signature Cast Iron casserole dishes through to crystal red wine glasses... Sundays never looked so good.
Brunch
Ease yourself into the weekend with a nice leisurely brunch. Whether you're brunching alfresco or taking it indoors, we have the tableware you need to make creating stylish brunch tablescapes seamless. Why wait until after 2 pm to start the celebrations? Brunch is always a good idea.
Afternoon Tea
Impress your guests with charming and delightful tea party must-haves. Perfect for enjoying the perfect cup of tea. But first, an important question - do you put cream or jam on your scones first?
Breakfast In Bed
Take back your bedroom as a place to savor a Sunday lie-in. Make it extra special with our breakfast in bed top picks. Or explore our bedroom and beyond collection.
Summer Soundtracks
For relaxing on your rooftop or taking to the trails, discover a portable speaker that makes listening as easy as that summertime living. Listen to our weekend passions soundtrack created just for you. 
Picnic Party
Posh picnics are here to stay. If there ever was a time to glamorise your alfresco dining, the time is now. From charcuterie boards to stylish hampers and melamine bowls, use your gift list to get picnic party-ready. 
Travel And Experiences
Can't wait to getaway? Us to. Let's start living again. Use your gift list to plan ahead. Spa day. Check. Minimoon. Check. Staycation. Check. We have you and your gift list covered. 
BBQ Time
What better way to celebrate summer than by firing up the barbecue and spending time outside with family and friends. Now just to decide who does the cooking. 
Cooking & Baking
On days when the weather just isn't on our side, we will always have cooking and baking. Pie, lasagne, cupcakes, birthday cakes, brownies - what will you make first?