Wedding Inspiration
Floral Garden Marquee Wedding For Wedding Shop Real Couple
Wedding Shop Real Couple shares what made their wedding unique, along with their top wedding gift list advice.
2 Min Read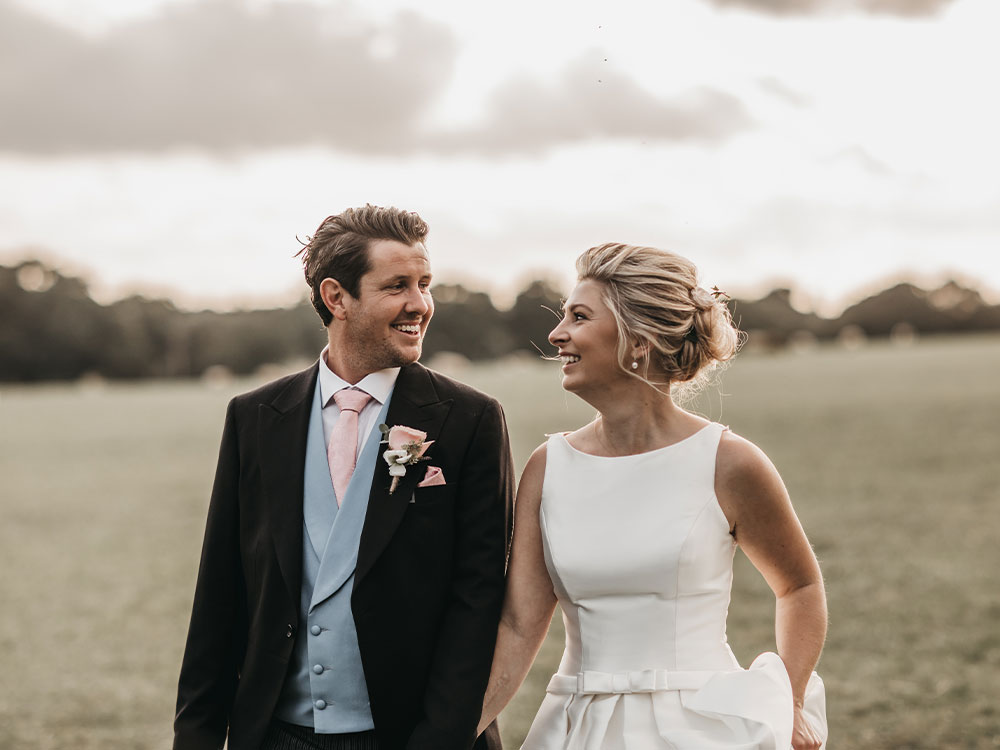 Garden marquee, florals, hops and a homemade local wedding breakfast. Ellie and Stacey share details on what made their wedding day unique, along with wedding planning advice and their top wedding gift list tip.
What Made Your Day Unique
What made our day particularly special was simply the fact we were able to get married during a global pandemic. We changed our plans to have a smaller marquee than planned and moved the celebrations to my parents' garden. We postponed our big suppliers (the entertainment and the caterers) to keep our numbers down and enable us to have as many guests as possible. 
We then focused on florals and hops to really add some wow factor to the marquee. I then asked some of my old chefs who've become friends, to put together a lovely and relaxed informal dinner, with a sharing main course and sharing dessert using Kent produce accompanied with Kent wines and Kent cheese. We served Hampshire ale for the boys!
Wedding Planning Advice
The best advice we could give for engaged couples would be to stick together. Also, keep to your vision for your wedding day as best as you can. You can have a truly special wedding day no matter how big or small it is. At the end of the day, your wedding is about the two of you and you wanting to get married. As long as you keep that at the heart of your plans, everything will fall into place for a really special day.
Our Wedding Shop Experience 
The Wedding Shop team are so friendly and kept in contact with us throughout the pandemic, reminding us that our list was safe despite the ongoing uncertainty. We loved the fact that we could access our list via the app, and that it was so user friendly. I found the Gift Guru's lists really insightful and we chose some gifts from those inspiration lists. Ordering your gifts is equally as seamless and the Thank You Manager is so helpful so you can keep track of who's kindly brought you what.
We were so fortunate that despite not being able to attend the wedding, our guests were still wanting to buy us gifts. It made it extra special that even though they couldn't be with us, they were still with us in a different way and supporting our decision to go ahead however we possibly could.
Our Favourite Wedding Gift
My favourite gift from our wedding gift list so far is, without a doubt, the Le Creuset pan. I say my gift as Stacey isn't the cook in our house. There is no end to its uses, and I honestly can't imagine life without it now! From casseroles to one-pot pies and stir frys, it's so adaptable!
Create A Wedding List