Wedding Planning
Wedding Registry Gifts To Bring You Joy
There are many ways your gift list can delight you, both big and small. Turn your house into a home with wedding registry gifts to bring you joy.
4 Min Read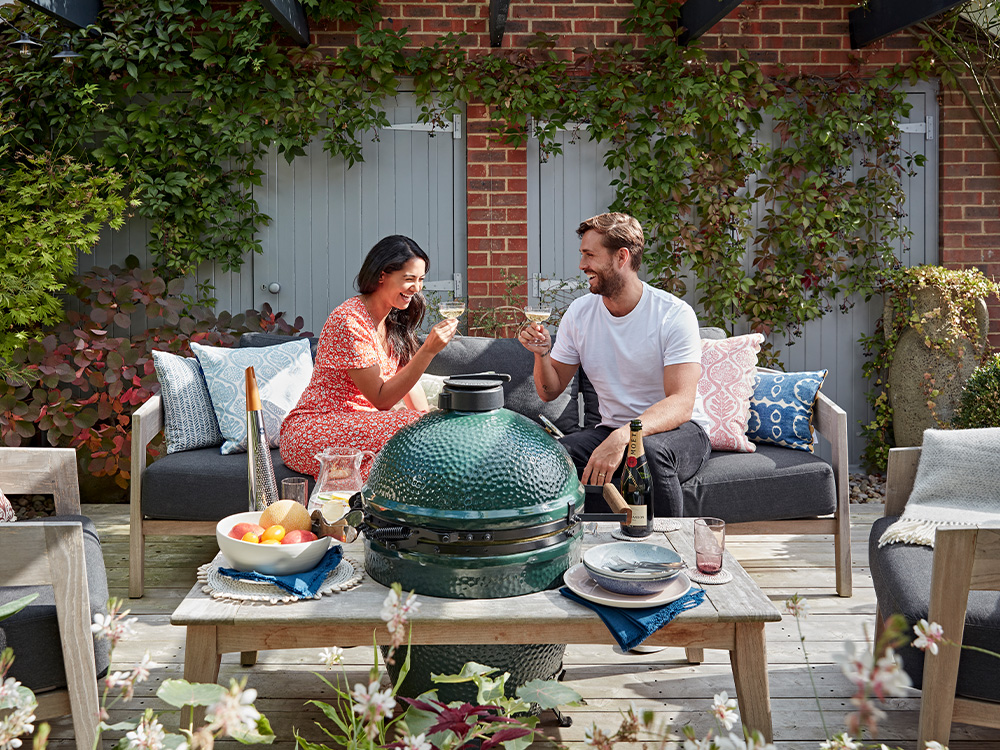 Your wedding registry should bring you joy! From the fun of choosing your gifts to the excitement of receiving them and the memories you'll create using them as you enter married life. Perhaps you feel most joyous after a relaxing bath? Or waking up to breakfast in bed, courtesy of your other half. There are many ways your wedding gift list can delight you, both big and small. We've put together our top joyful gift ideas to get you started.
Keep The Flame Alive
Whether you love to light a candle as an act of self-care or want to add some romance to your home, a gently flickering flame is guaranteed to bring joy. And have you ever noticed that scents have the power to whisk you away to a different place? Perhaps a wood sage & sea salt candle reminds you of your favourite beach holiday? A good scented candle will trigger wonderful feelings, creating a warm ambience in your home and improving your overall well-being.
A Hug In A Mug
Whether a lover of coffee or tea, we can all agree that our favourite cuppa can make a world of difference to our moods - especially in the mornings! From warming your hands to giving you a kick of energy to start your day, a barista-level brew in the comfort of your home is a very good reason to wake up happy. Coffee and tea have definitely earned their place on our list of joyful wedding registry presents.
Wrap Up And Wind Down
Wrap yourself up and embrace the joy of winding down in a luxurious cotton dressing gown. A dressing gown isn't just an alternative to getting dressed: the right one can bring a touch of luxe to your everyday life. Why not add matching robes to your list of wedding registry gifts and get that home spa feeling? You could even go one step further and pair it with a beautiful wooden bath caddy and matching fluffy towels.
Feel Good With Flowers
Bringing a bit of the outdoors in helps us to feel grounded and connected to nature. A great way to do this is with a flower or plant subscription. We've teamed up with Bloom & Wild to offer a monthly letterbox subscription where seasonal flowers are delivered straight to your door. Or, perhaps you'd prefer a plant from Patch Plants to greenify your space? Did you know, that the peace lily is a natural air purifyer? And according to the Chinese art of feng shui, it can even convert negative energy into positive!
Design To Delight 
We may not always realise it, but our home-style choices can directly impact our mood. Your home is an extension of yourself, so your interior should reflect your personality. Something as simple as a few soft furnishings can work wonders to create an uplifting space. Playing with texture, colour, shape and fabrics that speak to your senses can really boost your mood.
Game Changer
Games can help us to switch off from our day-to-day lives. They bring out the inner child in us! Whether you prefer brain teasers, something to get your body moving, or even just a classic game of cards, playing a game will help you connect with people and build memories.
Pizza Party 
Whatever the question, pizza can always be the answer. Carbs create serotonin, and serotonin makes us happy. Throwing a pizza party for two at home is sure to bring you joy. Especially when you make it yourself and let those wonderful cooking smells drift through your home. Explore wedding registry gifts for the perfect pizza party at home.
Sentimental Moments
Photo frames, gallery wall displays and photobooks make wonderful sentimental wedding registry gifts. They're the perfect way to display your favourite sentimental moments around your home. Adding personal touches to our space helps to make a house a home: this is your space, so why not fill it with the memories that mean the most?
Start your wedding registry