Wedding Planning
7 Real Couples Reveal Their Top Tips For Creating The Best Wedding Gift List
We asked seven real couples who have had their gift list with The Wedding Shop to reveal their top gift list tips to help you create your dream wedding registry.
4 Min Read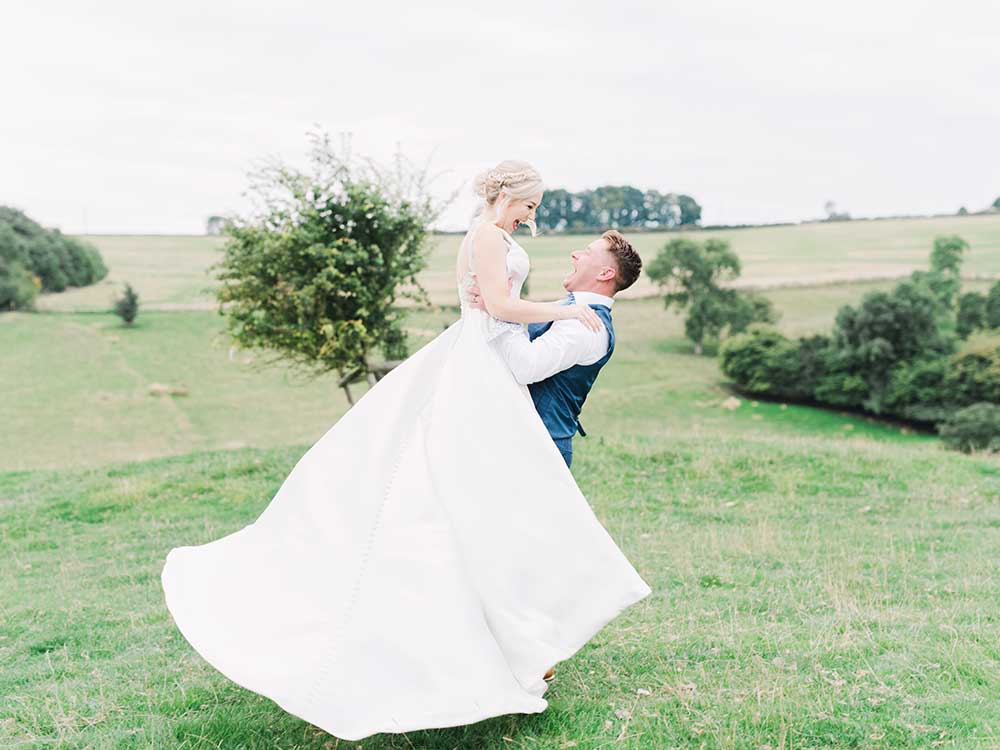 So, you've decided to have a wedding gift list? Great choice! Your guests will want to gift you something special, so having a list makes it super easy for them to choose the perfect gifts, that will make you smile for years to come. Unsure where to start? Our real couples are here to help, with their advice and tips, we guarantee that you'll have a gift list that will be completely personal and unique to you.
Claire & Scott: Don't Feel Guilty, Enjoy The Process!
When we started to create our gift list, I initially felt awkward about including those luxuries that we wouldn't normally purchase ourselves. However, from the start our guests insisted that they really wanted to give us extra-special items that we could cherish for years to come. Our personal Gift Guru played a big part in inspiring us throughout our gift list journey.
Deborah & Chris: Flexibility To Swap Gifts
Our top tip would be to not worry about swapping and changing gifts before you order. When we first started to build our list, we were living in a small apartment and space was at a premium. Shortly before our wedding we moved into a larger house, and our gift list requirements changed. Opting for The Wedding Shop made it so easy to swap and change gifts that no longer fit in with the look and feel of our new home.
Greg & Imy: Keep Adding To Your List
Keep adding to your list, has to be our gift list top tip. See what is popular and what isn't and continually refine your list. We had a number of very organised guests who purchased gifts as soon as the list went live, and other guests who made purchases after the wedding.
Annie & Max: Think About What You Really Want And Need
As our gift list top tip, we would suggest taking time to sit down with your partner and discuss if there are any items you really need in your home together before finalising your list. Some people preferred buying gifts for our home like champagne flutes or cutlery sets, others preferred buying experiences such as a meal or an activity on our honeymoon or charity donations.
Sarah & Keith: Add Gifts That Your Guests Can Group Gift
Our gift list top tip would be to add gifts that your guests can contribute towards. You may find that some friends and family members want to club together and buy you something that you wouldn't buy for yourself, it is a really lovey way of adding a range of higher priced items, allowing your guests to contribute towards and group gift.
Amy & Olly: Cover All Price Points
Our top tip for creating your wedding list would be to cover a range of price points within your list. Also try to include items that are special and sentimental, so that your friends and family have a lot of choice and can choose something lovely – whatever their budget.
Charlotte & Lewis: Give Guests Enough Time
Our top tip would be to make sure that your guests have plenty of time to review your list. We were advised to send our invites only a couple of months before the big day, but why wait if you know the details?