Wedding Planning
Wedding List Inspiration: Tips And Trends
Wedding list tips and trends from our expert Buyer, Keshia. Not only is Keshia an expert in interiors, she also used The Wedding Shop for her own wedding list.
7 Min Read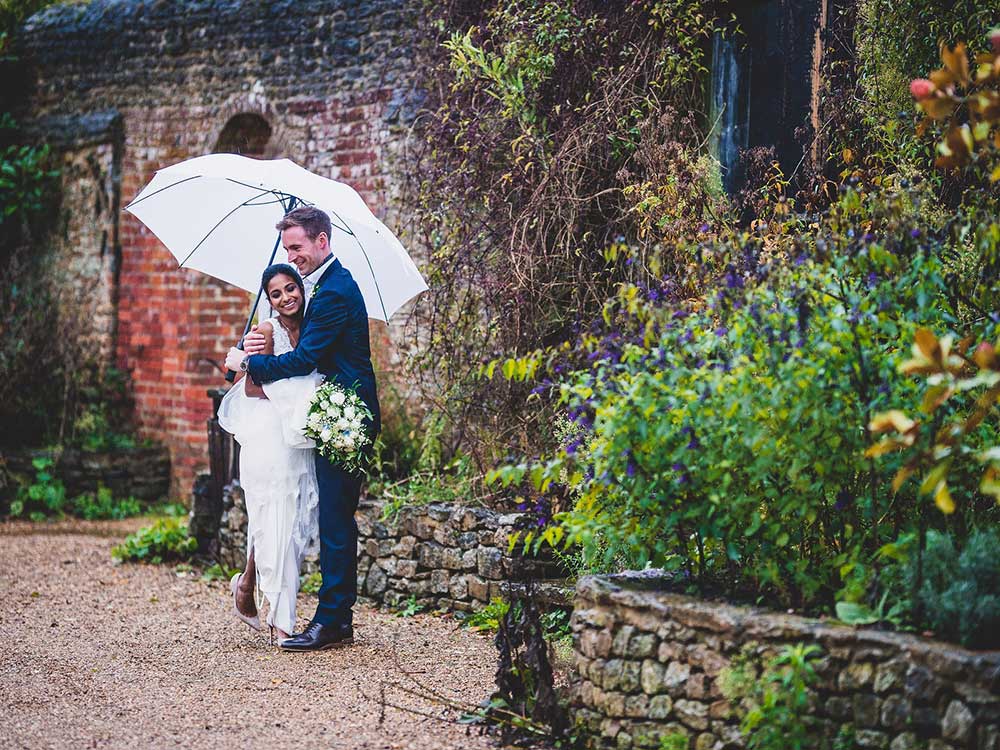 As a newly-wed and Buyer at The Wedding Shop, Keshia knows a lot about the world of weddings. Not only is she an expert in interiors but also recently used The Wedding Shop for her own wedding gift list. Read on to get lots of wedding gift list inspiration as Keshia will be sharing with you her top tips for building a wedding gift list that is tailored to your style as well as an overview of the best autumn-winter trends, and her favourite brands.
What Are Your Favourite Wedding Gifts Interior Trends Of The Season?
1. New Neutrals 
I am drawn to the New Neutrals trend that we have seen evolve from spring-summer into autumn-winter. With warm, dusty-pink and neutral shades. These colours create an inviting cosy space inside the home. I also like layering bronze tones with warm neutrals to add depth. For a more fresh feel, I like greys; it is a timeless feminine palette that works well in any room.
2. Enrich The Senses 
The idea of using your interior space to enrich the senses also appeals to me. We should celebrate the makers that bring us tactile textures and unique crafts. This trend is a great one to think about when you are curating your wedding list. So focusing on special gifts that are made from raw and natural materials in a warm and earthy palette. It is perfect for any home and guests love it too. A lovely trend to embrace.
3. Escapism
This trend is all about embracing nature and celebrating verdant greens, natural forms and nature-inspired motifs. It is all about having fun and choosing bold powerful colours that evoke positivity and escapism. What's not to love? I like mixing and matching prints and colours to create a space you can escape to. 
4. Modern & Rustic Layering
This trend is particularly great for tablescapes. Think about layering in new pieces with different colours and textures with what you already have in your home. I like to have fun with this and get creative. I enjoy adding personality to create playful and interesting tablescapes, by layering in patterns and designs to what would have otherwise been a plain dinnerware set before.
What Are Your Top 3 Wedding Gift List Tips?
1. Add Personality
Add personality to your list has to be my go-to wedding list tip. Have fun with colours or by adding pieces that are personal to you both as a couple. Think about what you love to do together. Perhaps it's finding new gins to try, so a pair of goblet gin glasses would be a perfect addition. Or, maybe you enjoy lazy Sunday mornings so new bed linen would be a real treat. We found that our friends and family loved seeing the gifts on our wedding list that they could see resonated well with our personalities. 
2. Be Inspired 
We loved browsing the inspiration pages together, to help us find gifts that we didn't even know we needed or wanted. The new arrivals captured our eye for months in the run-up to the wedding. I would say you should take the time to build your list and keep adding to it as and when you see something new or something that catches your eye. You don't need to rush it, it's so personal to you both. 
3. Group Gifting 
We ensured our wedding list had lots of variation. Including lots of different price points that we knew would appeal to different guests. The group gifting option helped us to not feel nervous about adding gifts with higher price points as we could allow guests to group together. So don't be shy to add what you really want and need. Remember it is your wedding list, after all, guests will want to treat you to something to mark your special day.
What Are Your Favourite Brands?
1. Le Creuset 
We like to take turns to cook a Sunday roast every week. So we really wanted to use our wedding list to upgrade and build our new Cookware Set. Le Creuset was our go-to brand for this, their products are built to last and we love using them as serveware at dinner parties. We mixed and matched complementary colours, there were so many to choose from. Not only do we think the food tastes better in it, but it's also a dream to clean so Chris never complains about doing the washing up. Le Creuset is a wedding list must-have.
2. Nkuku
Nkuku creates beautiful pieces for the home that can add personality to every room. Every piece tells a story. I love that they combine timeless design with natural materials and are also eco-conscious and work with artisans and makers from around the world. A personal favourite of mine is the Besa Marble Clock. It was a great addition to our wedding list.
3. Piglet
We love a lazy Sunday morning in our slippers reading the paper in bed. It wouldn't quite be the same without our new premium Piglet bed linen though. We had this on our wedding list and it brings us so much joy. It gets softer and softer with every wash. We loved this gift so much we actually recommended it to my close friends and gifted it to her and her husband from their wedding list.
Wedding photography by Charlie Campey.
Start Your Gift List