Culture & Lifestyle
The Best Podcasts UK Listeners are Loving Right Now
From wedding planning to interiors, entertainment and inspirational stories – take a look at our pick of the best UK podcasts you should be listening to right now.
6 Min Read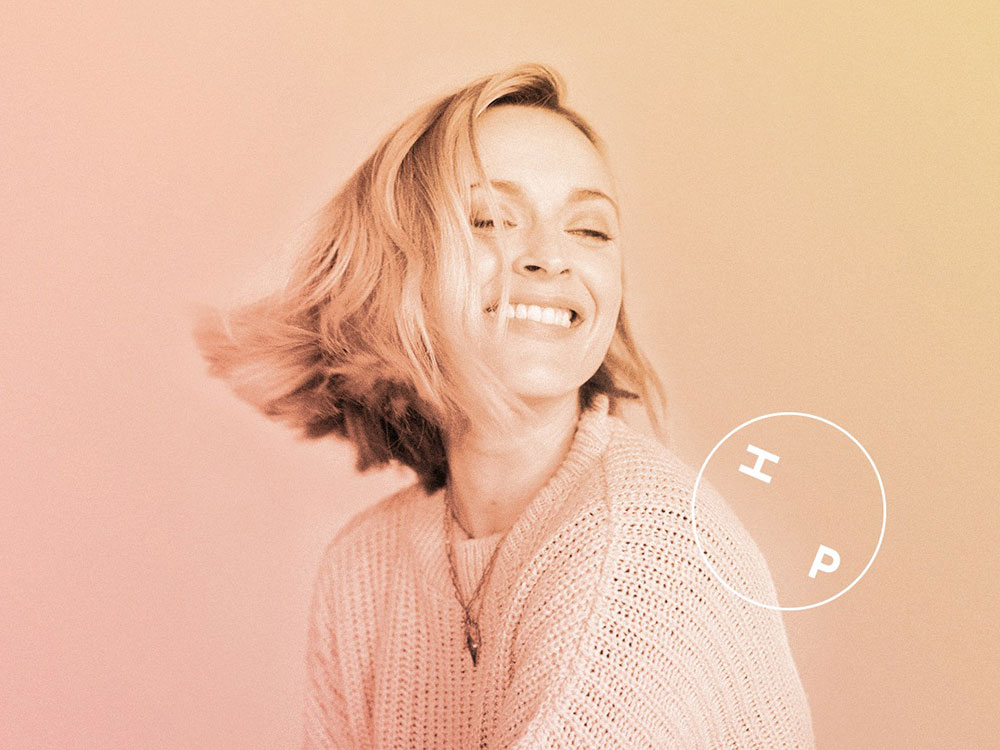 Planning a wedding is hard work. Between budgeting and bouquets, dress shopping, first dances and DJs… at times it can seem like a full-time job. That's why it's SO important to take breaks. Find time to relax, zone out and take your mind off things. Podcasts are fantastic for this. You can listen in the car, while walking the dog, folding laundry or even browsing gifts to add to your wedding gift list!
So, if you're in need of a little inspiration, read on for our round-up of the best podcasts UK listeners are tuning into right now.
Best Podcasts UK: Wedding Planning
1. Rock My Wedding
Rock My Wedding is THE destination for wedding planning inspiration and advice… and now they have a podcast! The RMW team break the planning process down into manageable topics like dress shopping, budgeting and how to compile the perfect wedding gift list… spoiler alert… The Wedding Shop has got you covered.
LISTEN TO THE ROCK MY WEDDING PODCAST
2. NearlyWeds
Calling all Made in Chelsea fans… Jamie Laing and Sophie Habboo are getting married and they're inviting us along for the ride! Join them on their journey to the altar as they navigate the ins and outs of venues, vows, rings and receptions. This is the perfect listen if you're mired in 'wedmin' and in need of a good laugh!
LISTEN TO THE NEARLYWEDS PODCAST
3. The Wedding People
This is a great one for industry insider tips and tricks. Hosted by Rianna and Rebecca, two professional London-based wedding planners, they chat through all the things you need to know. Along with special guest interviews with their many wedding supplier friends. This is one of the best podcasts UK couples need to know while planning their weddings.
Real People, Inspiring Stories
4. The Diary of a CEO
From CEO of one of the UK's fastest growing companies, to host of one of the best podcasts UK listeners can't get enough of… Steven Bartlett knows the secrets to success, and he's willing to share! Each week, he speaks to successful guests from all walks of life, sharing insights into life as an entrepreneur from the lofty highs to the deep dark lows that nobody else would share.
5. Happy Place
If you love a good deep and meaningful conversation, this is the one for you. Hosted by Fearne Cotton, she chats to an incredible lineup of celebrity guests about life, love, loss and what happiness means to them. One of the best UK podcasts around, this one's been running since 2018 so there are literally hundreds of episodes to choose from.
6. How To Fail
Another one with a huge back catalogue – How to Fail sees novelist and broadcaster Elizabeth Day talk to people about their failures and what they've learned from them. With a guest list that ranges from the likes of Jane Goodall and Delia Smith to Graham Norton and Mel C from the Spice Girls… there's something for everyone!
7. Grounded
The inimitable Louis Theroux kept himself occupied (and us entertained) through lockdown with this gem of a podcast. He interviews a fascinating mix of high-profile people that he's always wanted to chat with – guests range from the celebrated to the notorious!
8. This Is A Token
Top London jewellery designer Alex Monroe talks to special guests about their favourite pieces of jewellery. They share the stories behind their most cherished pieces, from the sentimental love tokens to the special inherited pieces, to the everyday pieces that are worn on repeat.
Best Podcasts UK: Comedy
9. Sh**ged. Married. Annoyed.
With over 100 million downloads, a sell-out arena tour, a primetime chat show and a Sunday Times best-selling book under their belt, it's fair to say that Chris and Rosie Ramsey's Shagged. Married, Annoyed is one of the UK's most successful podcasts. Join the loveable Geordie duo every week for a lot of laughs and a sneak peek into their married life!
LISTEN TO SH**GGED. MARRIED. ANNOYED.
10. No Such Thing as a Fish
One for the QI fans out there… this one comes direct from the QI offices, hosted by the show's writers (aka elves). Each week, the QI elves get together to share and discuss the best things they've found out that week while researching for the main show. Tune in if you're a lover of useless facts or simply appreciate the weird and wonderful parts of life.
Best Interior Design Podcasts
11. The Great Indoors
TV design guru Sophie Robinson and best-selling design writer Kate Watson Smyth team up for this one – chatting all things interiors and everything you need to make your house a home. It's a fantastic listen for anyone decorating a new home or wanting to spruce up their current living space. P.S. Don't forget to check out our fantastic selection of homeware at The Wedding Shop!
LISTEN TO THE GREAT INDOORS PODCAST
12. House Guest by Country and Town House
If you're looking for expert advice from some of the UK's best interior designers, then this is the podcast for you. Hosted by Country and Town House Editor Carole Annett, she chats with some of the best and brightest in the interior design world, offering up expert tips and insider insights.
13. The Modern House Podcast
This is a bit of a different one when it comes to house design podcasts… each guest (usually successful architects, artists, interior designers or editors) picks their three favourite homes to talk about – from modern design masterpieces to tumbledown huts in the country. A little bit like desert island discs for homes!
Best Podcasts UK: Food and Drink
14. Off Menu
Join comedians Ed Gamble and James Acaster as they invite special guests to talk about their favourite ever meals – from starters, sides and desserts to drinks and the main event. Perfect if you need a proper break from reality, but approach with caution… it will make you hungry!
15. HOSTEing Laura Jackson
If you love to host, this one is for you. Broadcaster Laura Jackson turns the tables on her guests, inviting them to host her. Whether that's in their homes, their local café or even their favourite hotel room. Their chats cover all the best topics - food, interiors, travel and more, all while revealing top hosting secrets.
LISTEN TO HOSTEING LAURA JACKSON PODCAST
P.S. Check out our stunning range of tableware online – with these gorgeous pieces in your repertoire, you're guaranteed to be the host with the most!
16. The Food Chain
If you're the curious type, who loves nothing more than a deep dive into an interesting new topic, you'll love The Food Chain by the BBC. In each episode, they look at a different aspect of the business, science or cultural significance of food. It's a fascinating listen - one of the best podcasts UK foodies need to know about!
Best Podcasts UK: Parenting
17. Happy Mum, Happy Baby
If you're a parent, expecting or are thinking about starting a family, Giovanna Fletcher's podcast Happy Mum, Happy Baby is like the warm hug you didn't know you needed. She's a mum of three boys and in each episode, she chats to other high-profile mums and dads about the highs, lows, challenges and rewards of parenthood.
LISTEN TO HAPPY MUM, HAPPY BABY
18. Some Families
Some Families is dedicated to celebrating LGBTQ+ families of all kinds. The show explores the various routes to parenthood as well as how to navigate the day-to-day of parenting through a queer lens. Speaking to a diverse range of guests, they share true stories from real families – from the emotional to the hilarious.
19. Parenting Hell
Comedians Rob Beckett and Josh Widdicombe give the dad's perspective on parenting in this one. Keeping things real, honest and utterly hilarious, they chat with celebrity guests, sharing the joys and frustrations of parenting young children.
Best Podcasts UK: Culture and Entertainment
20. Straight Up
Ideal for an easy dose of chat, this podcast covers celebrity culture and keeps you in the loop with what's trending right now. Sometimes there's a celebrity guest, sometimes there's a hot topic to delve into, and there's always great gossip!
21. Script Apart
Ever wanted to go behind the scenes on some of your all-time favourite movies? If the answer is yes, you are going to LOVE this podcast! In each episode, we meet the screenwriter behind a blockbuster movie or TV show and they talk us through the first draft of the script – what got cut, what didn't and why.
LISTEN TO SCRIPT APART PODCAST
22. That Peter Crouch Podcast
Any sports fans out there will love this one. Turns out, as well as being good at scoring goals, former England striker Peter Crouch is actually pretty funny! Recorded in their local pub, Crouchy and co let us in on all the behind-the-scenes secrets of professional football.
LISTEN TO THAT PETER CROUCH PODCAST
So, there you have it – our list of the best podcasts UK listeners are tuning into this year.
Happy listening!