Wedding Inspiration
Beautiful Traditional English Wedding And Gift List Memories
From Condé Nast Brides to The Wedding Edition, Kendra has dedicated her career to the wedding industry. Discover her beautiful English wedding and gift list memories.
5 Min Read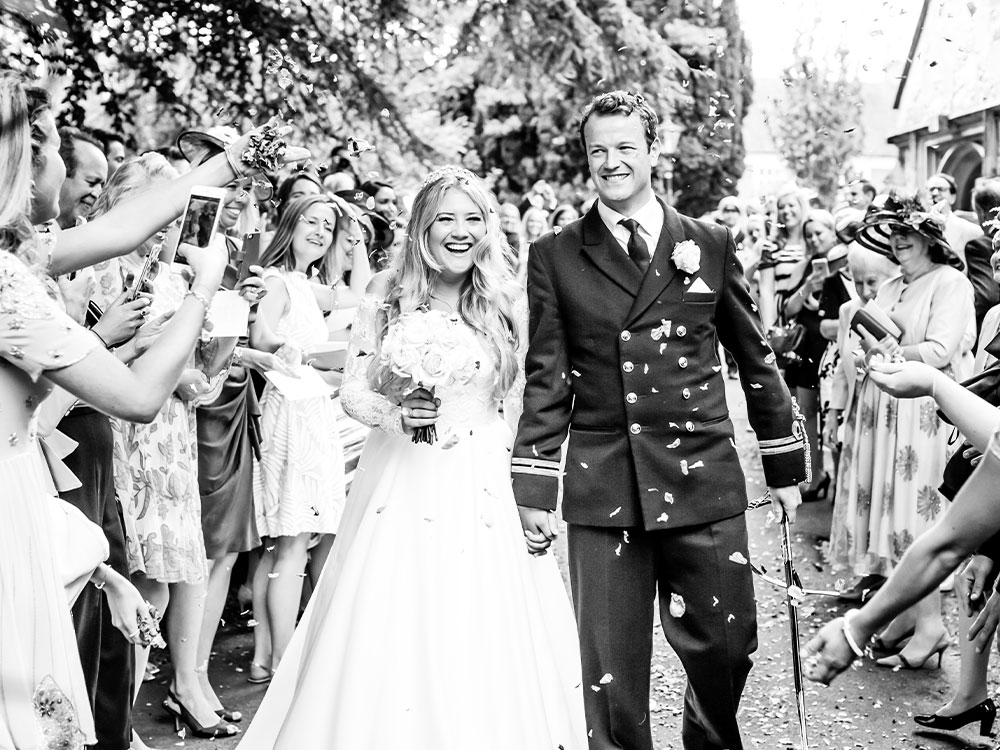 We had the wonderful opportunity to speak to Kendra about her beautiful English wedding, the most cherished memories of the day and her wedding gift list journey. Including a sneak peek of her favourite wedding gift, set in the most spectacular mountain setting.
Kendra was at Condé Nast for 10 years before co-founding The Wedding Edition – the UK's first-ever digital & influencer first wedding magazine. She spent the majority of her career at Condé Nast BRIDES & Condé Nast Traveller producing over 200 events, from exclusive influencer dinners to designer talks, bridal catwalk shows, wedding showcases and high-profile parties.
She also created the UK's first-ever Iconic Wedding Dress Exhibition. Included in Retail Vision's Top 25 Women in Retail, she wrote BRIDES & Conde Nast Traveller's retail, diary and events pages – so she really knows who she wants to endorse for the big day.
What's Your Top Wedding Planning Tip?
I would start by creating a month-by-month guide to help you with the countdown, make the process less overwhelming and generally help you and your loved ones break down all the big elements for your big day. No matter your time frame, 14 months or 14 weeks, a list will break down your priorities.
What Made Your Wedding Day Unique?
The people! Having family and friends with us on our special day was the best gift we could have asked for and made the day a memory we will cherish forever.
What Is Your Favourite Wedding Day Memory?
Seeing each other in the church - nothing prepared us for how special that moment would be.
Why Did You Have A Wedding Gift List?
A wedding gift list was actually something family and friends wanted us to do, so they could have help and guidance when choosing.
Why Did You Choose The Wedding Shop?
The idea of choosing our gift list in a townhouse setting seemed really fun and unique so we wanted to start our process by going in-store, meeting the team and having a real tangible experience.
What Did Your Guests Say About Your Gift List?
Everyone adored the list. We had a huge variety of products and price ranges to suit all our guests. From incredible one-off pieces to honeymoon experiences - our guests chose something that was personal to them.
Do You Have A Favourite Wedding Gift?
Our Jenson Champagne Bowl! We adore it - it makes our dinner parties extra special and gave us excuses after the wedding to continue celebrating!
What Did You Love About The Wedding Shop, And What Was Your Experience Like?
The experience we had as a couple was so memorable. Being able to choose items for our wedding gift list that we knew would feature in our next chapter was not only incredibly exciting - but something we really cherished as a couple. It was an absolute highlight for us both.
Start Your Wedding Gift List