Culture & Lifestyle
8 Best Cocktails for Autumn And Stylish Glassware to Serve
Autumn fruits and smoky spirits… spice up chilly evenings with these boozy cocktails for autumn and serve in style with the perfect glassware!
3 Min Read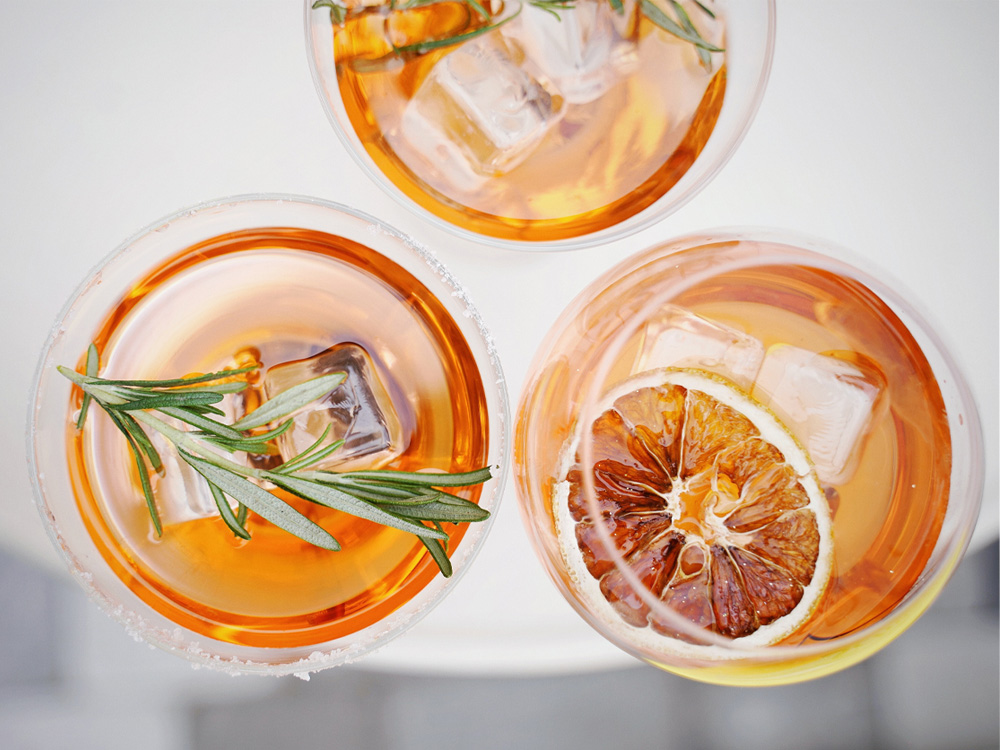 We love Autumn! Time for boots and jumpers, cosy blankets and candles, trick or treating and bonfire night parties. And don't forget that old September favourite – the pumpkin spiced latte! But what if you fancy a more grown-up drink? What are the best cocktails for autumn? 
Well, we think we've found a pretty fantastic selection! Read on to check out our top autumn cocktails along with the gorgeous glassware and bar accessories to add to your wedding gift list!
Best Cocktails For Autumn
1. Apple And Ginger Mojito
Put an autumnal spin on the classic mojito recipe by simply replacing the soda water with a seasonal combo of apple juice and ginger beer. The result is refreshing and fruity yet somehow also warming and spicy. Perfect for a crisp September afternoon.
APPLE AND GINGER MOJITO RECIPE
2. Boozy Dark Delight
The name says it all… this autumnal cocktail is indeed dark, very boozy and utterly delightful! Mix whisky with orange liqueur for a strong punchy start, then top up with stout to bring the darkness. If you're feeling extra decadent, garnish with chocolate orange shavings to finish!
3. Blackberry Gin Fizz
Fresh, fruity and fabulously fizzy, this is one of most refreshing autumn gin cocktails we've tried! Mix up blackberry gin with lemon juice, sugar syrup and egg white, then top up with sparkling water and garnish with fresh blackberries and thyme.
4. Classic Old Fashioned
A tried and tested old favourite - when thinking about drinks for autumn, the classic old fashioned has got to be high up on the list. Whisky is the star player here, with sugar and bitters to give it that slightly sweeter edge.
5. Toffee Apple Sour
The best autumnal drinks walk the line between warming, boozy and fruity. The toffee apple sour is the perfect example – Mixing deep apply brandy with light Breton cider and sweet toffee syrup with a squeeze of lemon to cut through the noise.
Hot Cocktails For Autumn
Perched precariously between the sunny roof terraces of summer and the dark nights and roaring fires of winter, one of the best things about cocktails for autumn is that they can be hot or cold! These are a few of our favourite autumn hot drinks to warm up those cooler evenings.
6. Mulled Pear And Cranberry Punch
With Halloween and Guy Fawkes Night just around the corner, this is the perfect time to throw parties and sip warming drinks. To keep you all cosy, what could be better at a party than a huge bowl of punch?! This tasty autumn alcoholic drink is super simple to make: Just mix pear cider with fruit juice over low heat, mull with fresh cranberries and warming spices, then spike with sloe gin.
7. Salted Caramel Rum Hot Chocolate
Hot chocolate… but make it boozy! This utterly decadent hot chocolate for grown-ups mixes dulce de leche with spiced dark rum. Simply stir it into your favourite hot chocolate then add a pinch of flaky sea salt to serve.
8. Hot Toddy
And last but certainly not least – the classic hot toddy. This is one of the best autumn cocktail recipes – especially when those cold weather bugs start doing the rounds. Blending whisky with honey, lemon and hot water, it's not only delicious, it's also practically a cold remedy… that's what we're telling ourselves anyway!
Once you've found your favourite cocktails for autumn, why not keep the drinks flowing all year round with a 12-month subscription from The Cocktail Man. One of our couples' favourites to add to their Wedding Shop gift lists.