Wedding Inspiration
Sweden Destination Wedding: Michaela and William's October Ceremony
A destination wedding doesn't have to be a complicated affair. Read how Michaela and William planned their October ceremony in another country.
3 Min Read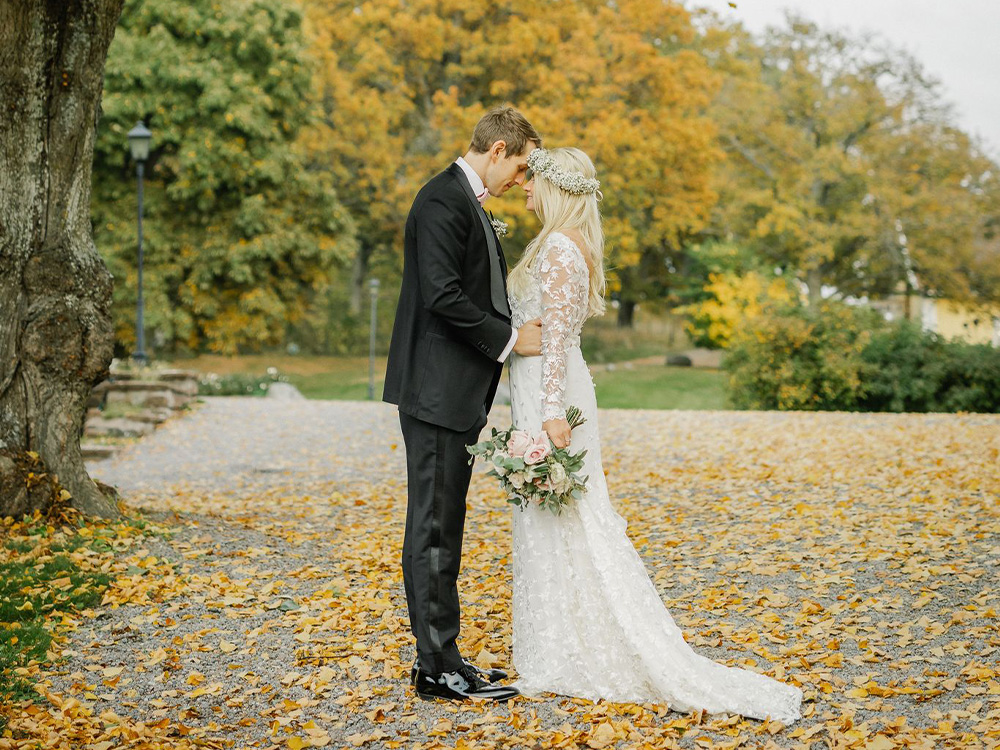 If you too are planning a destination wedding, then Michaela and William's lovely wedding in Sweden will provide ideas and be a useful source of inspiration. Traditional flower compositions, pastel tones, a countryside villa and beautiful smiles were the main elements of this couple's big day. We had the opportunity to ask them about their wedding gift list experience, too, for their October destination wedding in Sweden.
Top Planning Tip For A Destination Wedding
Start planning in good time to avoid urgency and disappointment. Create a detailed to-do list with due dates and don't be afraid to ask for help. Lastly, try to enjoy the process and be creative as much as possible.
Why Have A Wedding Gift List For A Destination Wedding
To ensure all our guests had the opportunity to gift us something special. Using The Wedding Shop also minimised the risk of getting several versions of the same item. Our guests were pleased we had a wedding gift list as they felt it was reassuring that they could get us something we'd like and are in need of. Plus it was a bonus that they didn't need to bring it along to our destination wedding.
Perks Of Having An Online Wedding Gift List For A Destination Wedding
We loved the endless range of products and brands, there's something for everyone. Since we had a destination wedding, it was ideal that everyone could purchase our gifts from the same platform. Especially since our guests come from different countries. And the fact we didn't have to take them on the flight home with us was brilliant. Instead, we ordered them directly to our home.
Create Your Gift List